Geer Street Garden Recap
Posted on August 11, 2022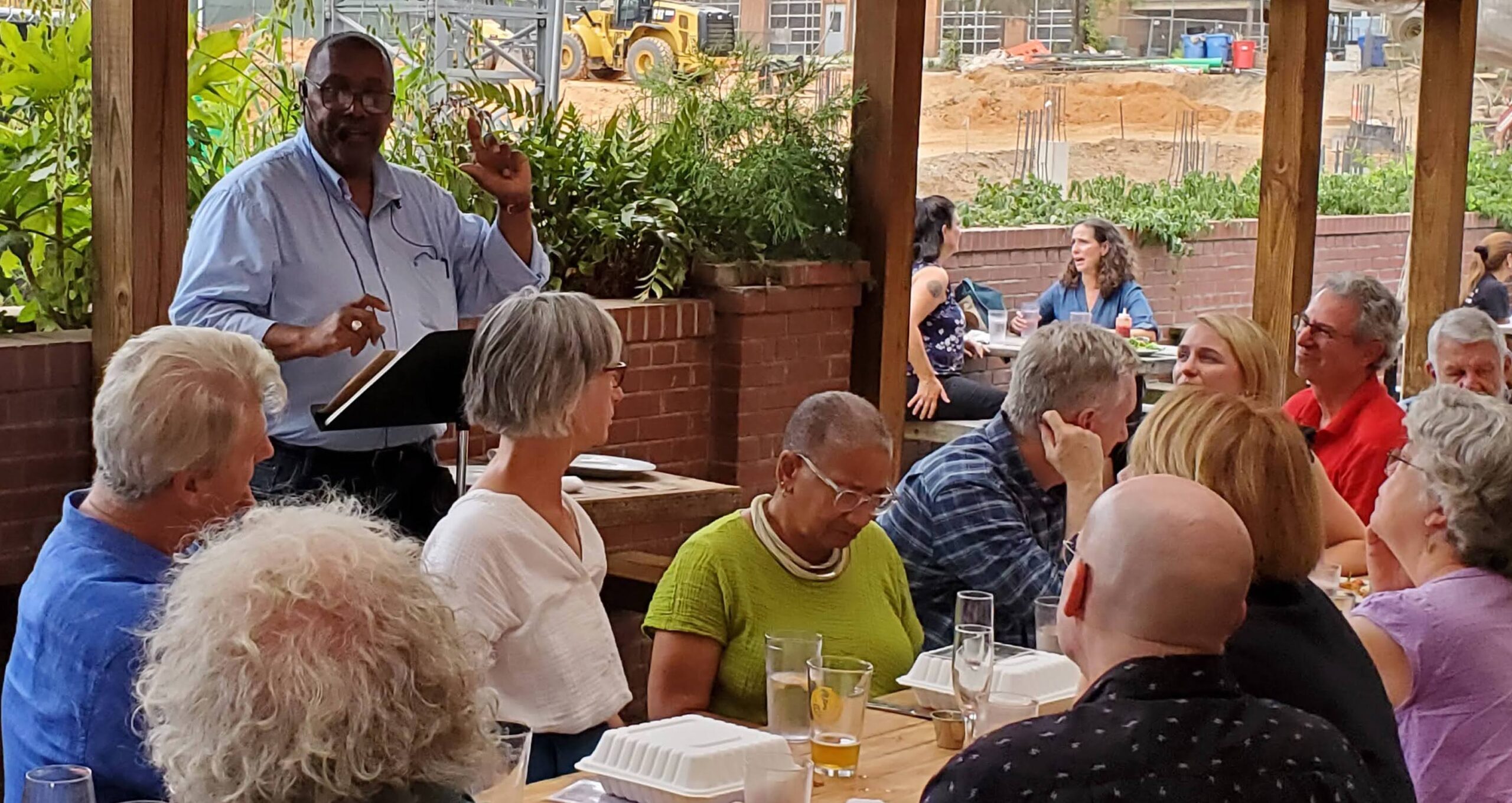 On Wednesday, August 10th, the MoDH hosted the 3rd installment of the 2022 Dining Series at Geer Street Garden. Guests enjoyed family-style BBQ, mac-and-cheese, green beans, mashed potatoes, fried okra, and other delectable southern dishes. After a fantastic meal, we heard a captivating talk by author Andre Vann, Archivist and history instructor at North Carolina Central University. 
Geer Street Garden is located a short distance from where the Royal Ice Cream Parlor once stood. Mr. Vann's presentation discussed the heroic actions that the Royal Ice Cream 7 took in 1957; their demonstration helped spark civil rights sit-ins across North Carolina. Mr. Vann also touched upon segregation in local dining rooms, and the process of desegregating these businesses in Durham. We very much appreciate the time and knowledge that Andre Vann has gifted to the MoDH over the years.

There are still a few tickets available for our remaining Dining Series events: JuJu on September 13 and Vin Rouge on October 19, get yours before they're gone!