Get Involved
- Our Pioneers
Between July 2015 and June 2016, over 200 annual donors contributed to support the Museum of Durham History's operating and programming expenses. In the years prior, scores of Visionaries lent their time, energy and expertise to turn a vision into a reality. These donors are forever recognized on the donor board inside the Museum of Durham History. Click here to see a list of our Visionaries and 2015-16 annual donors.
Now a group of committed Pioneers are nurturing this young museum's growth. Donors who make multi-year pledges and foundations and donor-advised funds who make multi-year grants are being permanently recognized for their role in sustaining our early development. Stay tuned as this special group gets rolling. Scroll down to see who our Pioneers are. Click here to hear from one of our Pioneers and learn more about it. Contact Patrick Mucklow, 919-246-9993 ext. 5, pmucklow@modh.org to learn more.
Pioneers

Bull City Giving Circle $50,000+ 
Durham's nickname has roots in mustard. A Durham pioneer, seeking a name for his eventual Bull Durham tobacco trademark, found inspiration in an image of a bull on a mustard container.

Ruth & Victor Dzau
Dr. Thomas H. Krakauer

Durham Renowned the World Around $30,000-$49,999
A rooftop sign with 1,200 bulbs illuminated to a crowd of hundreds in 1913, celebrating Durham's health, wealth, progress, and success.
Capitol Broadcasting Company
Duke Health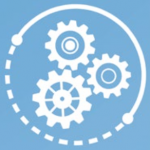 City of Innovation $15,000 – $29,000
From as early as 1906 when Durham pharmacists Germain Bernard and C.T. Council developed BC Headache Powder, Durham's creative spirit continues as the city experiences an entrepreneurial boom.
Duke University
Erin & Todd Mosier
Benjamin F. Speller, Jr. PhD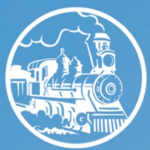 Durham's Station $7,500 – $14,999
Dr. Bartlett Durham gave the North Carolina Railroad several acres of land, and the first train arrived at Durham's Station in 1855.
Robert T. Gofourth
Shelly Green & Reyn Bowman
Jean & Charles Wilson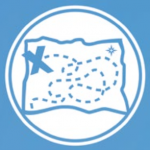 A Roaring Old Place $5,000 – $7,499
In the early 1800s, the ridge where Durham would later rise up was known as "a roaring old place" for its saloons and taverns–now Durham is the South's "Tastiest Town," known for good beer and good food.
Jane & George Goodridge
Carlton E. Wilson
Suzanne & John Payne
Up to $4,999
Barbara Barr & Jerry Gershenhorn
Nancy Bernstein & Terry Seelinger
MaryAnn E. Black
Nancy & Steve Channing
Robert Chapman
Ralph Frasier
Dennis Martinez
Leanora Minai
Steve Schewel & Lao Rubert
Mitchell Tuchman
Lee Ann & Larry Tilley
Jim Wise
North Carolina Mutual Life Insurance Company
Bill Shore
Graham and Elise Sharpe
Ari Seelinger and Caryssa Peretz