Thanks for your help making our mural!
Posted on June 17, 2021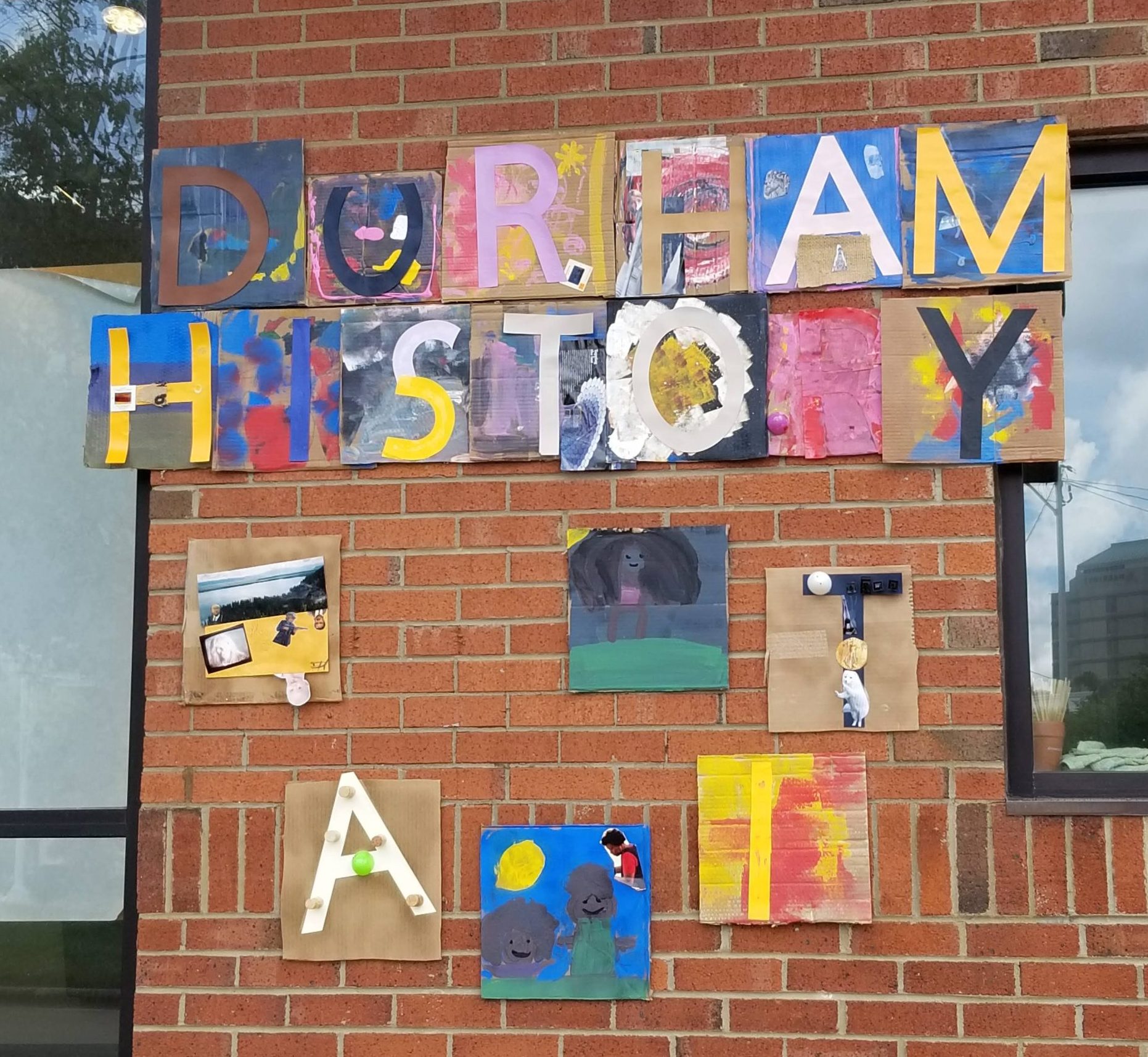 Thank you to the dozens of kids and their parents who stopped by the MoDH on June 5th to help us craft our mural inspired by the Central Park neighborhood! Our amazing artists used some interesting recycled materials (including keyboard parts, burlap, magazines, and much more) to show their creativity and decorate letters & cardboard. With all of the letters they crafted, we were able to spell out DURHAM HISTORY and CENTRAL PARK in our mural!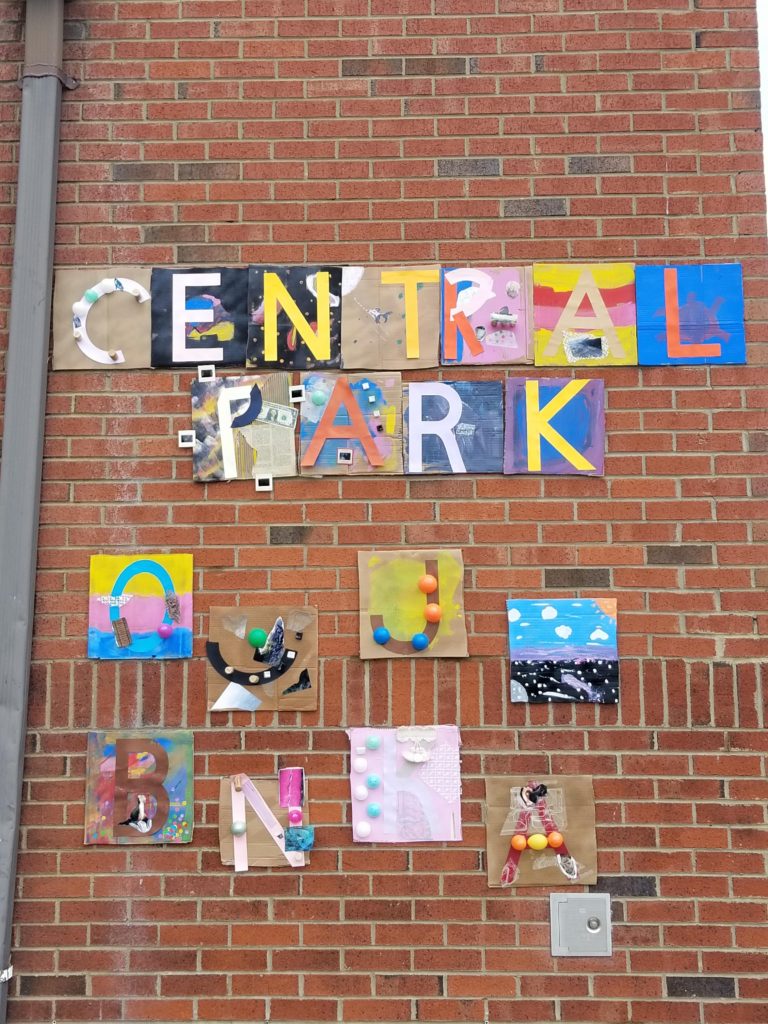 Special thanks to the Scrap Exchange for donating the crafting materials as well as the Durham Merchants Association Charitable Foundation and the Bee Murray Memorial Fund for their support of programming in honor of our From Tobacco Market to Innovation Hub: Durham's Central Park Neighborhood exhibit. Be sure to check out our events calendar to see more upcoming events this summer!