Take the Durham Rail Trail Survey
Posted on July 25, 2022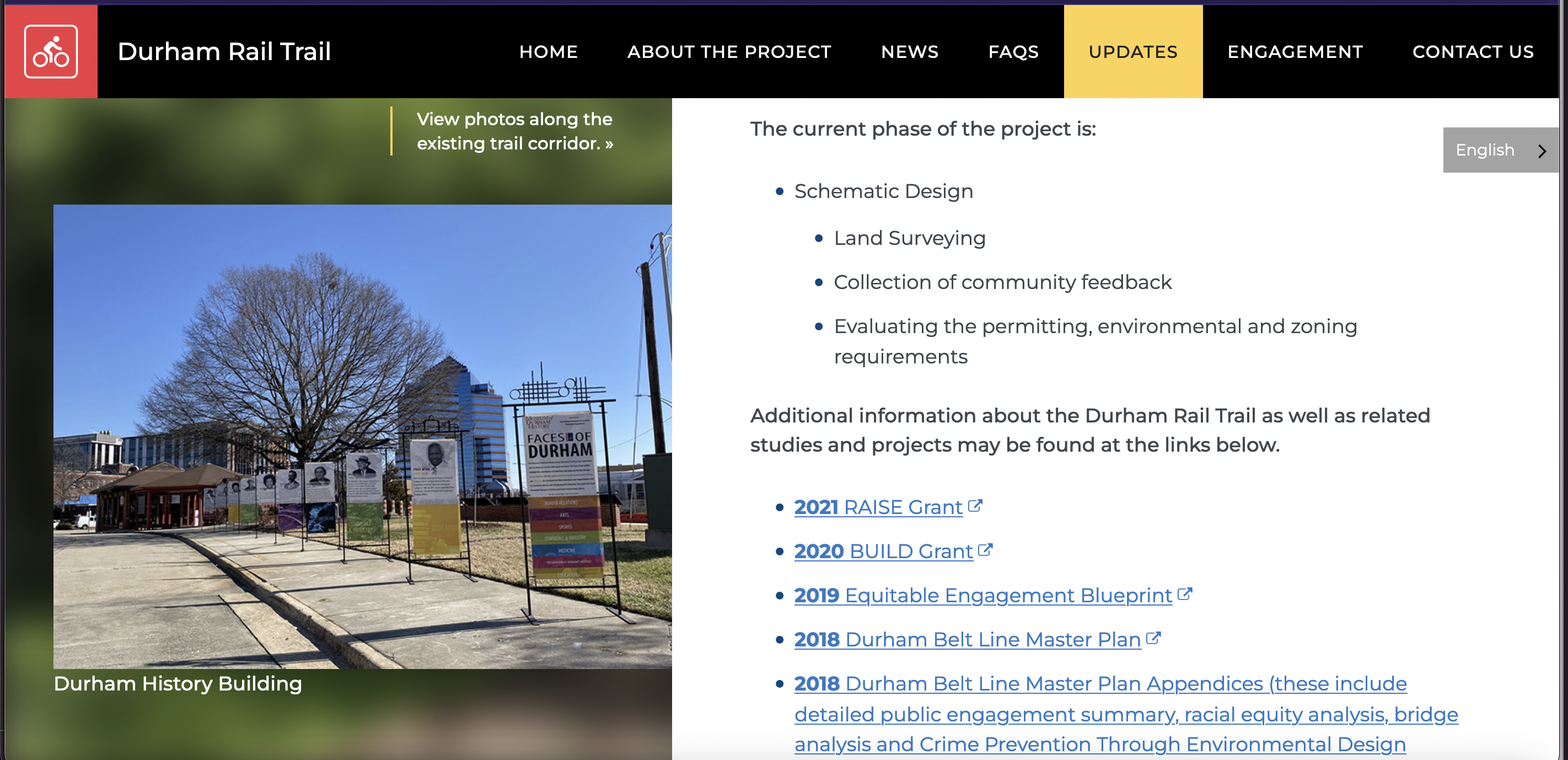 The Durham Rail Trail plan is ramping up and the Museum of Durham History wants to hear from you!
Since the MoDH is at the planned trailhead, we are asking you to add your voice and share with community leaders & project planners why it is important to integrate the museum into the design of the trail. There is a survey to give input on design & establish character of the trail and along the corridor.
The project is taking public input very seriously, hosting a number of public meetings and workshops over the next couple of months. Want to see a new MoDH facility with amenities for trail users like restrooms, rest stations, and outdoor exhibits? Let them know!
The survey deadline is Aug. 20, 2022 so please log in soon to make your voice heard, and how the MoDH and the Durham Rail Trail can complement each other, thank you!