A Great Night Out at COPA!
Posted on July 20, 2022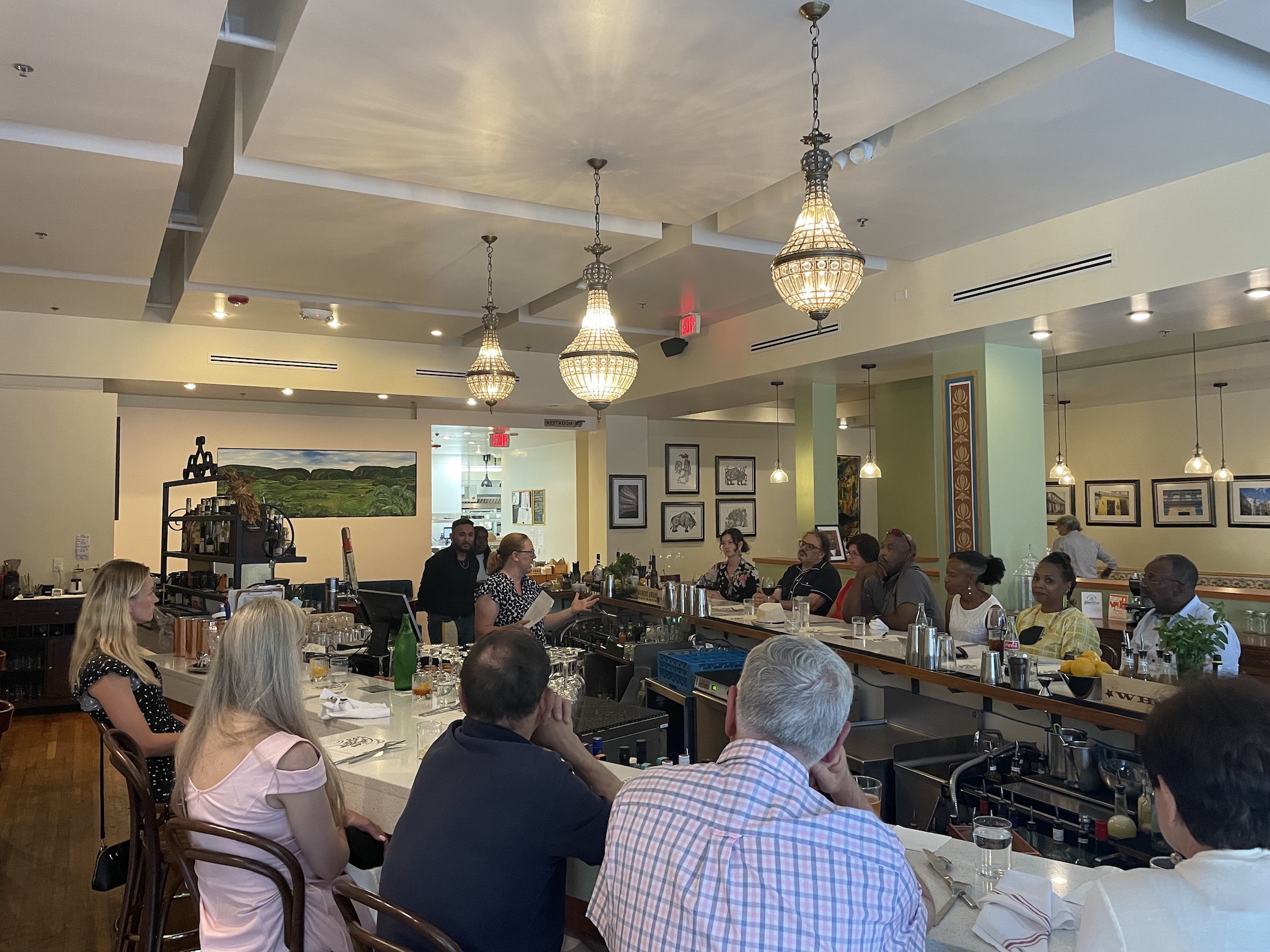 Last night, Tuesday July 19th, the Museum was hosted by COPA for our second installment in the 2022 Dining Series! The historical presentation from Bar Director Elizabeth Turnbull and the cuisine prepared by Chef Roberto Copa Matos were equally amazing, and we are truly thankful. The presentation given by Elizabeth was titled 'Culinary Cousins' and it discussed the African influence that is present in both Southern and Cuban cooking. Guests and Friends of the Museum were treated to several Cuban plates, including savory pork head broth, seasoned plantains, and delicious buñuelos de malanga. Check out the full menu that was served at the bottom of the page. 
Make sure to sign up for the 3 remaining events in the 2022 Dining Series! If COPA was any indication, you do not want to miss out on any of the great events we have planned…