Check Out All of our Talented Artists!
Posted on September 19, 2022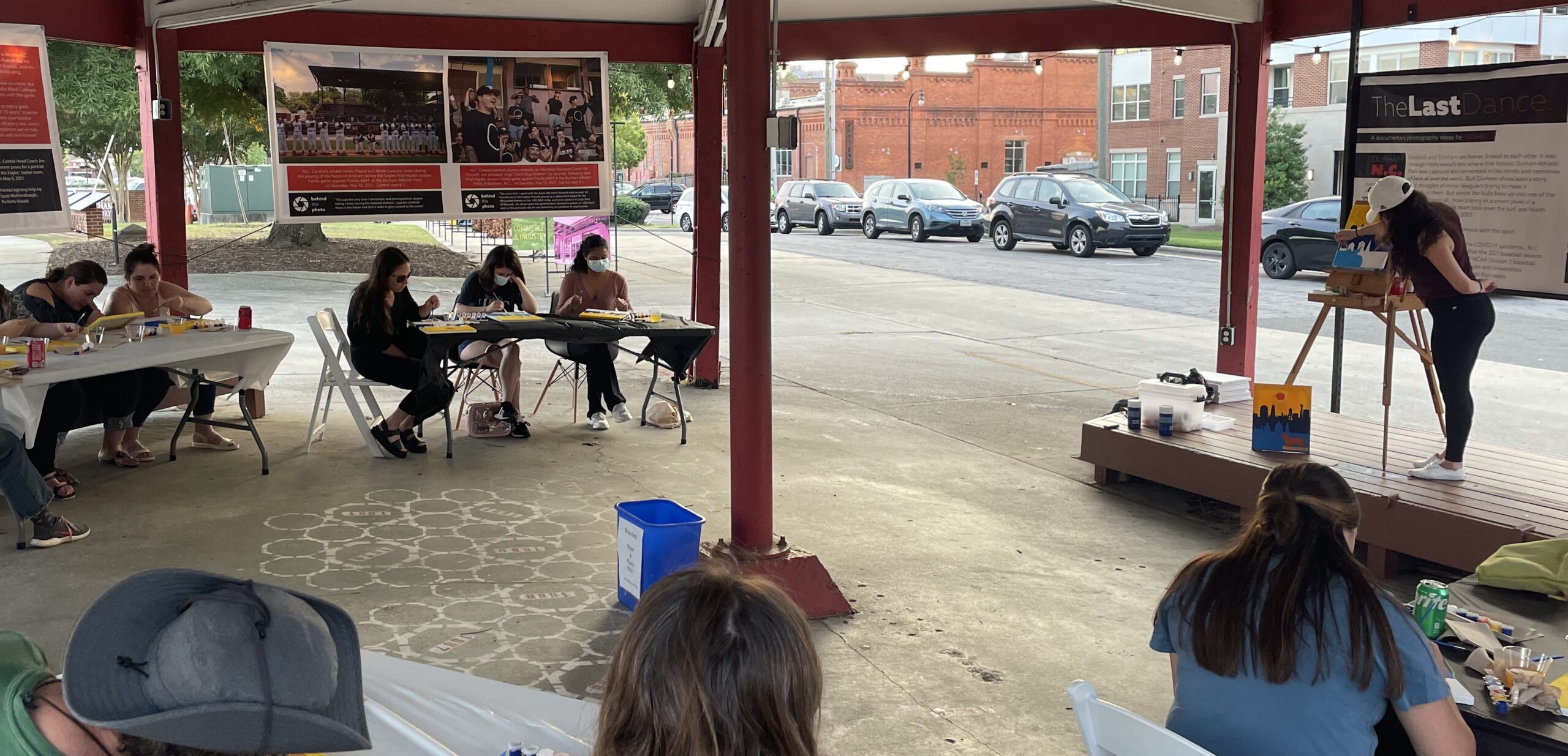 On Friday, 9/16, the Museum hosted its Paint-Along event, led by Valerie Lainfiesta. As part of our Dining Out In Durham event programming, the painting consisted of the Durham skyline with the "Hit Bull Win Steak" sign in the foreground. We are so thankful for everyone that participated in this unique event, and we hope to do more like it in the future! Stay tuned on our events page for the programming of our upcoming exhibit, The Centennial Commemoration of Floyd McKissick, Sr.