New Opening Hours Starting This Weekend!
Posted on October 7, 2022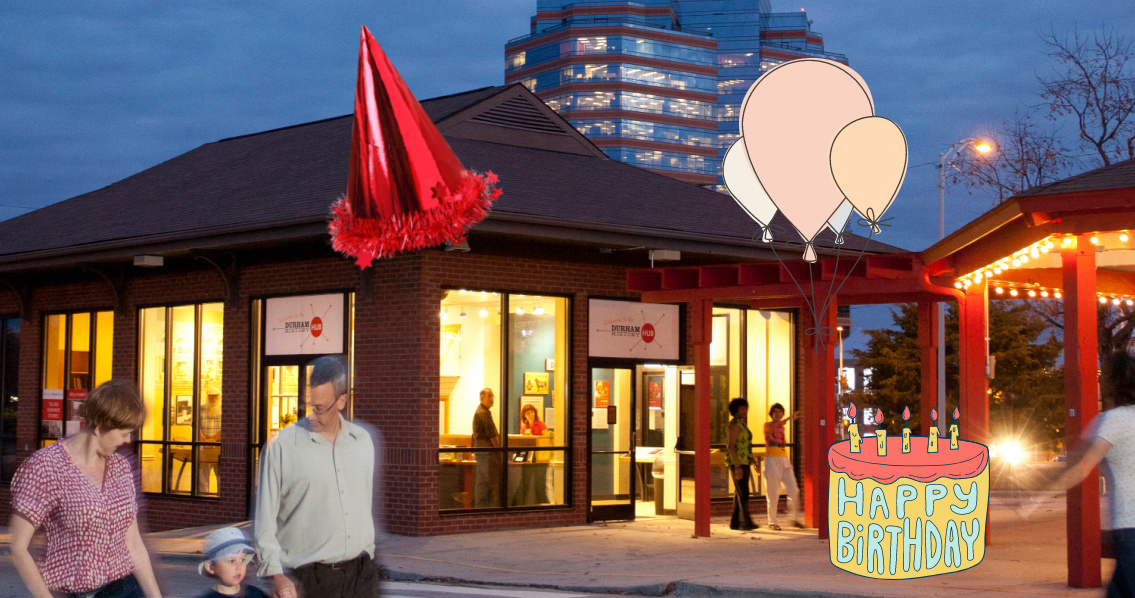 As a way to celebrate the Museum's 9th Birthday this coming Wednesday, we will be extending our Sunday hours from 12-5pm! We have found that Sundays are often our most popular days, so we decided to accommodate our fans by allowing extra time on the weekends to visit us.
We will have further birthday festivities going on next week, and we have so much new content in the works. Keep an eye on our blog and social media channels next week for birthday announcements, as well as plenty of new exhibit displays going up in the next couple months!
Have you been a long-time fan of the Museum of Durham History? Consider sponsoring our upcoming exhibit, The Life and Legacy of Floyd B. McKissick Sr., as a birthday gift to the Museum.