Aaron Moore Pop-Up Exhibit 3.18
Posted on March 4, 2016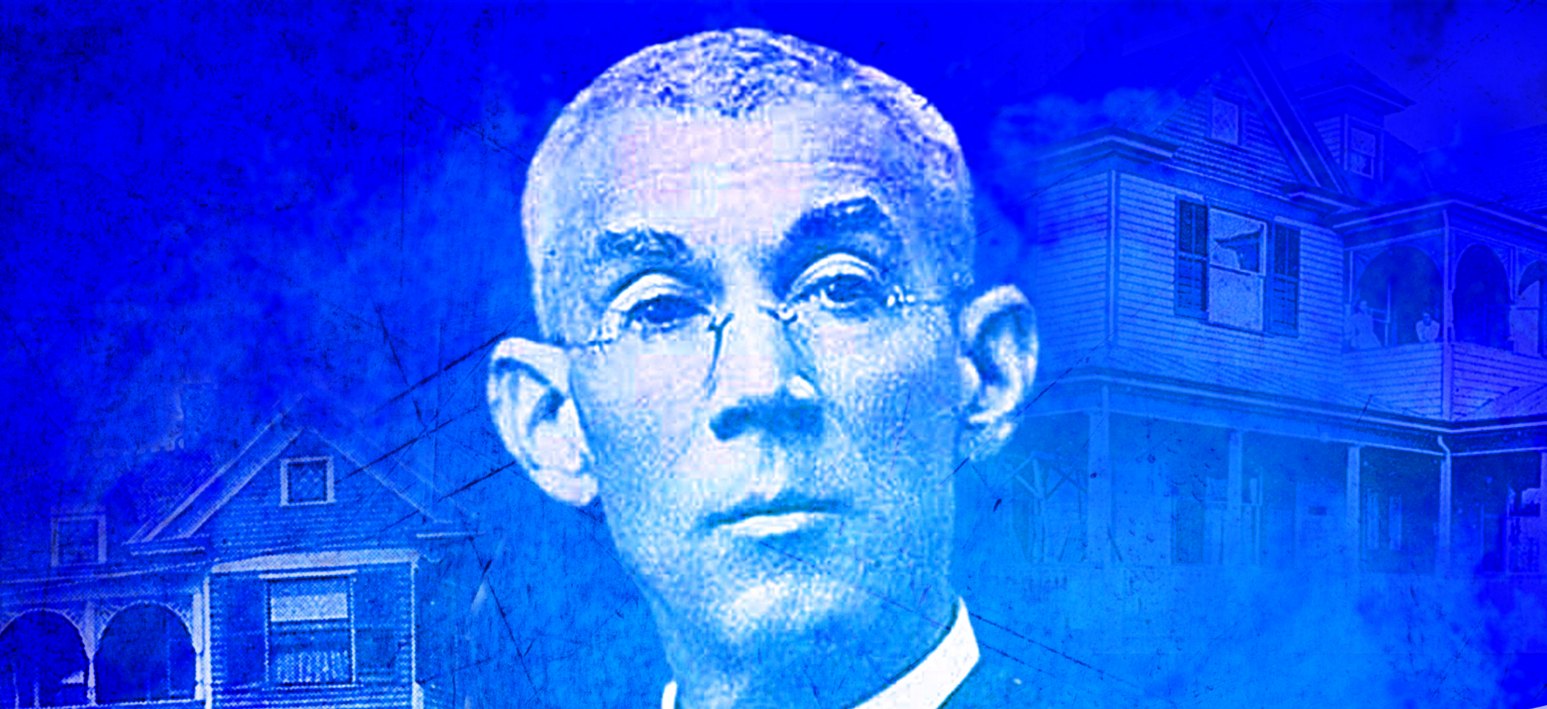 On Friday evening, March 18th, at a free Pop-Up Event at the Museum of Durham History, Durham will have a chance to learn first-hand about Dr. Aaron McDuffie Moore, who helped shape the city we know today. Led by Moore's great-great-granddaughter, Blake Hill-Saya, the 6pm – 8pm event will include a one-time exhibit of family artifacts plus personal stories by Hill-Saya, who is completing a comprehensive biography on Moore. Joining Hill-Saya will be Eileen Watts Welch, Moore's great-granddaughter and head of the Durham Colored Library, which is sponsoring the biography.
The Museum event highlights Hill-Saya's March 16-23 visit to Durham. Groups interested in a chance to visit with her that week should get in touch with Welch, at Eileen@DurhamCL.org.
Moore's story is an inspiring one, and Hill-Saya is eager to tell it. "Writing is a long-time avocation for me," she said. "This project let me get to know my great-great-grandfather well, from his early childhood to his years of influence and impact as a physician and community leader. He could walk through the door right now, and I'd know him."
Born one of ten children of a free black farming family in the rural South in the middle of the Civil War, Aaron McDuffie Moore defied tremendous odds to become a local, state and national leader in healthcare, business and education. His contributions are a roster of firsts that helped turn Durham into a mecca for enterprising black families and home to a thriving black middle class.
The community's first black physician, Moore moved to Durham in 1888 and began a medical practice to treat tobacco and textile workers and their families. He led or partnered in founding more than 10 businesses and institutions, including Lincoln Hospital, the Old North State Medical Society, and the Durham Colored Library.
He partnered with friends to establish Mechanics and Farmers Bank (Now M&F Bank) and was a co-founder of N.C. Mutual Life Insurance Company, which grew to be the largest black-owned business in the United States. In 1910, he was instrumental in establishing the school which became North Carolina Central University and later helped establish North Carolina's system of Rosenwald Schools, which brought education to rural black children in the early 1900s. A recent state publication said Moore "almost single-handedly built one of the most prosperous black communities in the nation" and called him "a visionary ahead of his time with a strong commitment to helping others."
This is a Third Friday event, so there will also will be music under our gazebo, provided by Counterclockwise String Band dobro player Tad Smith!