MoDH Hosts 2nd Teacher Workshop
Posted on September 7, 2018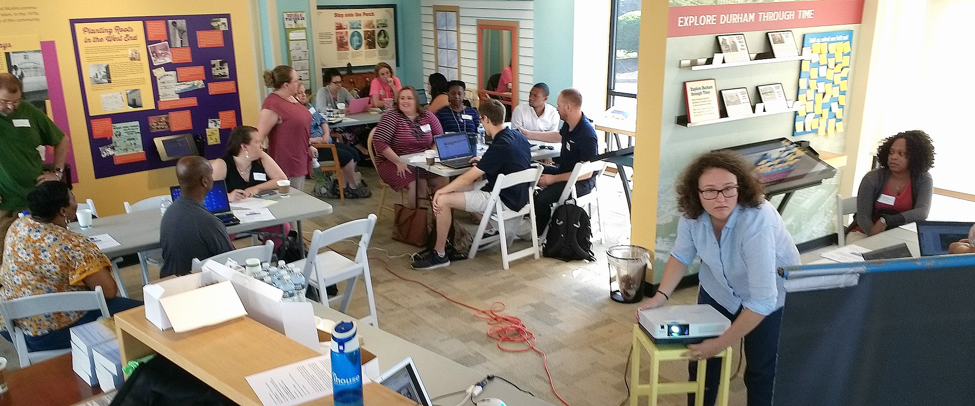 On August 6th, the Museum hosted a teacher workshop for DPS educators, "Exploration of Lesson Plans and Digital Resources," based on our exhibit Durham Beginnings: 1865-1885, for the second year in a row. MoDH manager Kristi Oberg guided 15 middle and high school teachers through a variety of digital resources pertaining to Durham history. The teachers will use the resources shared in the workshop to develop lesson plans, and distribute to colleagues countywide.
These workshops have been made possible through generous funding from the Duke Energy Foundation. The foundation's representative, Indira Everett, stopped by to speak to the educators.
The workshops have been a great way for the Museum to boost its engagement with Durham Public Schools as we collaborate on creative ways to educate local students.