"Building Bridges through Good Faith" Recap
Posted on September 6, 2018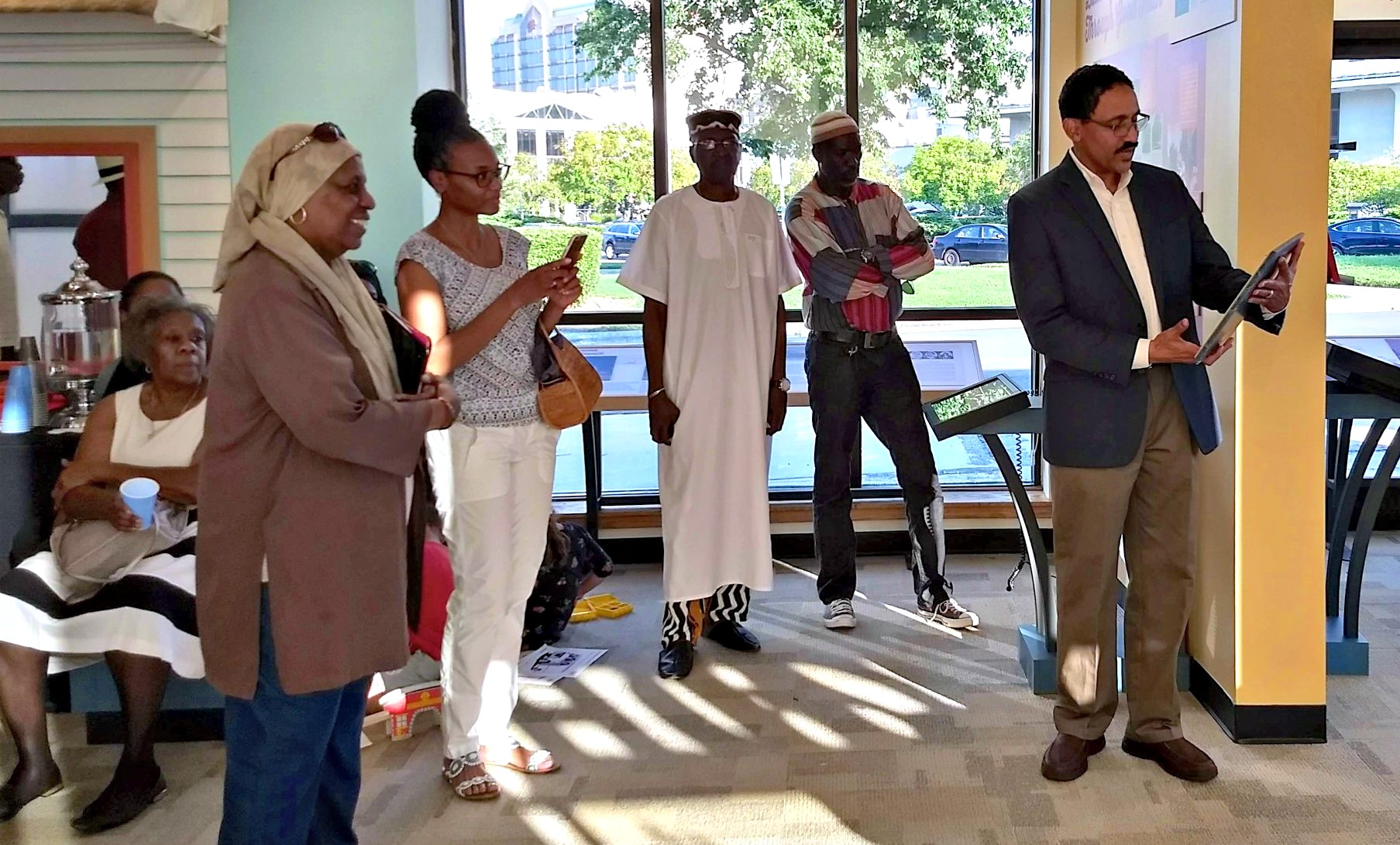 WOW! What an amazing five-month run for our Building Bridges through Good Faith exhibit! From April to August, the Museum was pleased to host nearly 6,000 visitors (some coming from hours away!) and programming in collaboration with the Ar-Razzaq Islamic Center.
A variety of groups visited the Museum for the exhibit including Duke University students, Osher Lifelong Learning Institute (OLLI), Muslim Women For, and many others. Thank you to volunteers at the Museum and from the community who helped coordinate these visits!
On August 10th, the Museum celebrated the success of the exhibit with a closing reception. Community Curator Naomi Feaste (pictured above) received an award for her role in telling the story of the Ar-Razzaq community.
If you missed out on these events, be sure to check out our facebook photo page as we continue to add pictures!
Thank you to all of our supporters who made this exhibit and its programming possible!