"Meeting at the Finish Line" Recap
Posted on June 30, 2019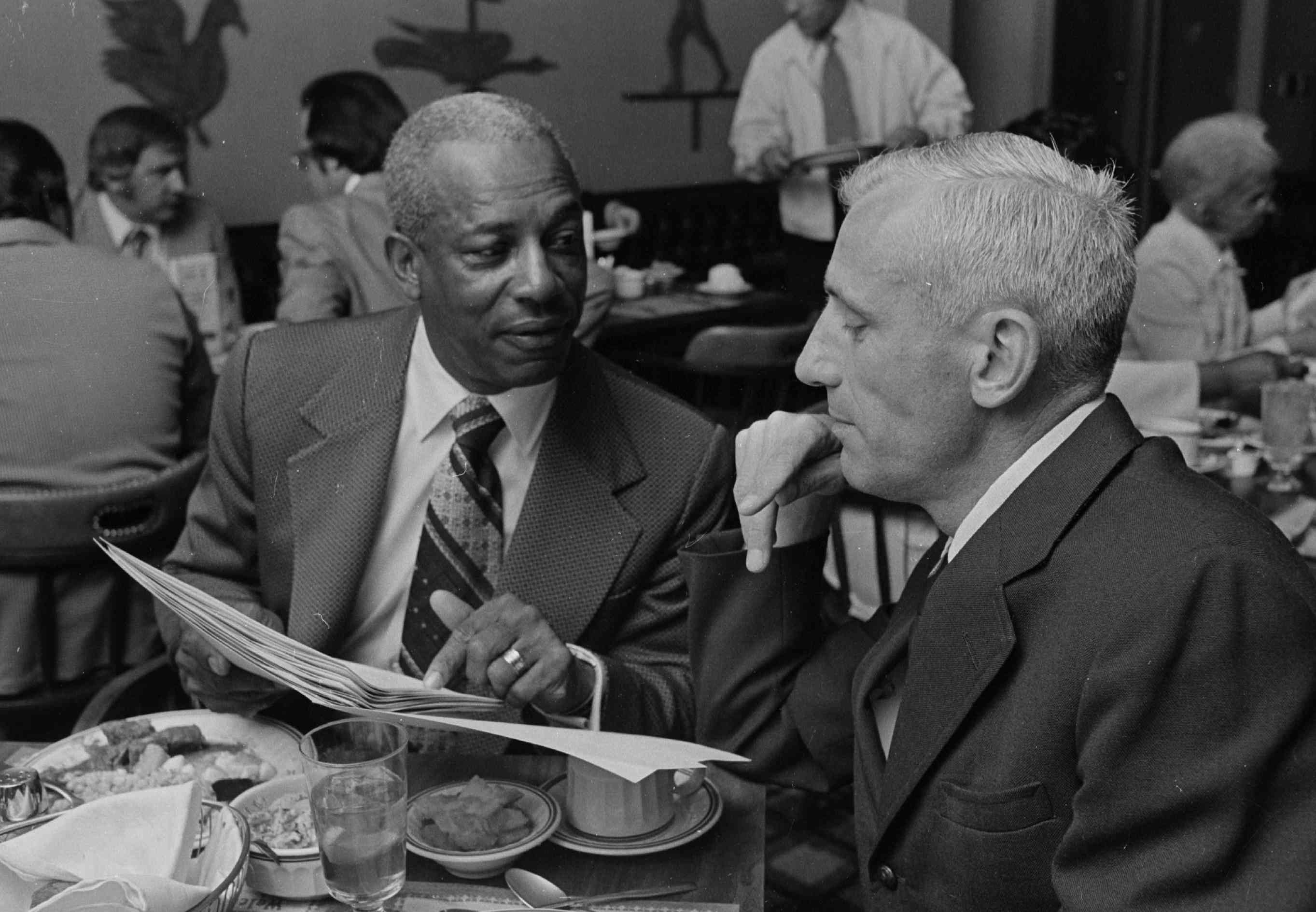 The Museum partnered with the Durham Sports Commission on our third community curated exhibit Meeting at the Finish Line: Coaches Walker and Buehler which debuted on June 14th. We had a great time honoring these two track and field greats and Delena Buehler, Coach Buehler's wife, even stopped by for the event!
This exhibit highlighted the international achievements of NCCU's Leroy Walker and Duke's Al Buehler and their partnership that broke down barriers at the height of segregation. During the exhibits run, the Museum was able to give out free DVDs of Producer Amy Unell's documentary about Coach Buehler. Many of these DVDs were given to participants at the USA Track and Field National Championship held at the Durham County Stadium.
Check out our Facebook album for images from all of our community curated exhibits! We will continue to add more photos as we receive them!