Keep engaged w/Durham stories during COVID-19: Activities to help keep your spirits up
Posted on March 19, 2020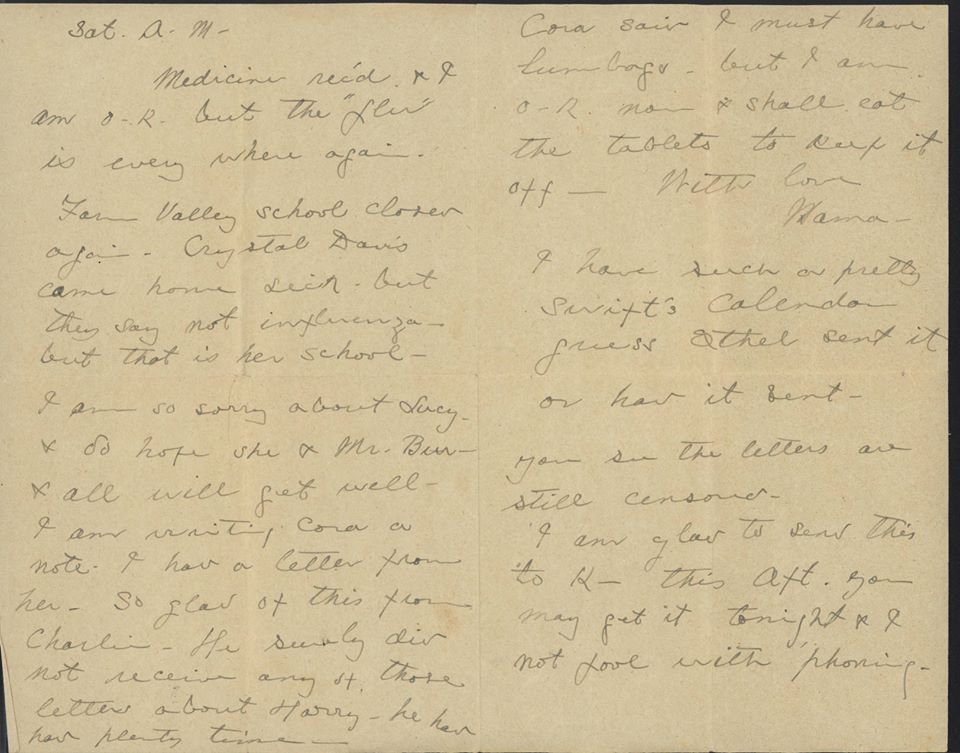 Keeping a journal, writing notes, and recording your thoughts can be helpful in times like these. Reflecting on your experience throughout the COVID-19 crisis is important and your perspective could some day be a useful record for people studying the history of this pandemic.
Help us record the local experience and feel free to share with us on social media or email: info@modh.org
What activities are you doing at home? Did you stock up on food or utilizing takeout? What do your kids think?
See how others have done it:
This letter to Charles Dunn, a WWI soldier in France, was written by his mother describing conditions in NC. By 1918, Spanish Influenza had infected 500 million people around the world. She writes to him about the conditions and discussing people they knew who had contracted it. The first line reads: "Medicine rec'd & I am o.k. but the 'flu' is every where again."
***
During this time of heightened awareness for our common well being, we know it is important to take social distancing into consideration while continuing to live life. And though the MoDH remains closed for the time being, there are still ways to engage with our community's history individually or in smaller numbers.
We'll be putting out ideas to help folks stay in touch with the stories which make Durham so interesting, and do it safely.
Have suggestions? Feel free to let us know: info@modh.org
Document courtesy of NC Department of Natural & Cultural Resources