Digital exhibits- "MLK Comes to Durham" online now
Posted on March 23, 2020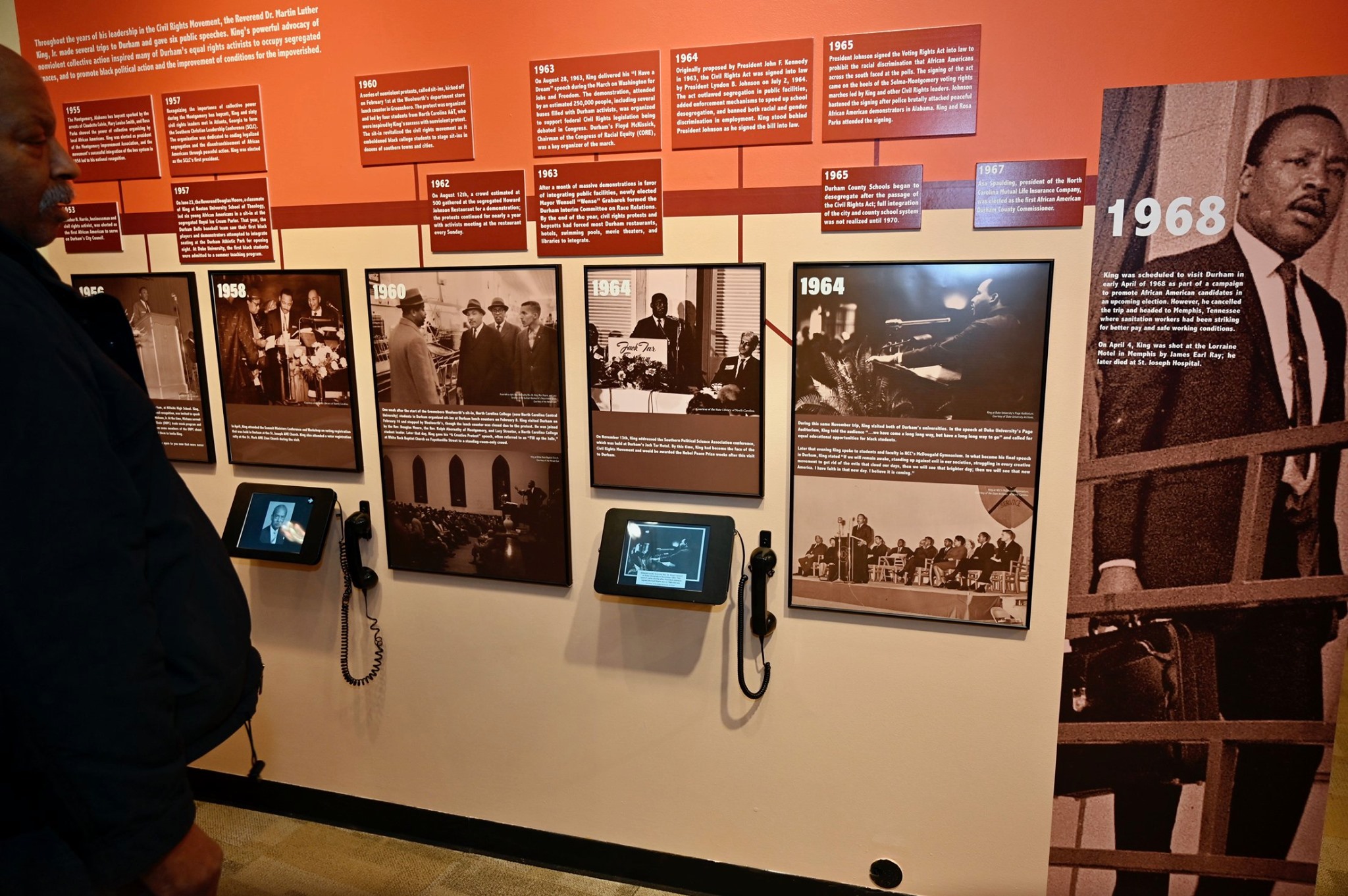 MoDH is committed to sharing ways for you to keep engaged with Durham's stories from home. During this closure, we want to make sure you could still visit our current rotating exhibit A Creative Protest: MLK Comes to Durham, so it is NOW AVAILABLE ONLINE.
Check it out to hear the experiences of Rep. Mickey Michaux, former mayor Bill Bell, and retired editor of the Herald-Sun Bob Ashley, whose oral histories are featured as part of the exhibit.
We also have past exhibits available to view, including Coach Mac: Innovator and Integrator in case you are missing March Madness.
***
During this time of heightened awareness for our common well being, we know it is important to take social distancing into consideration while continuing to live life. And though the MoDH remains closed for the time being, there are still ways to engage with our community's history individually or in smaller numbers.
We'll be putting out ideas to help folks stay in touch with the stories which make Durham so interesting, and do it safely.
Have suggestions? Feel free to let us know: info@modh.org