New NCCU Baseball Exhibit at-bat for MoDH
Posted on August 30, 2022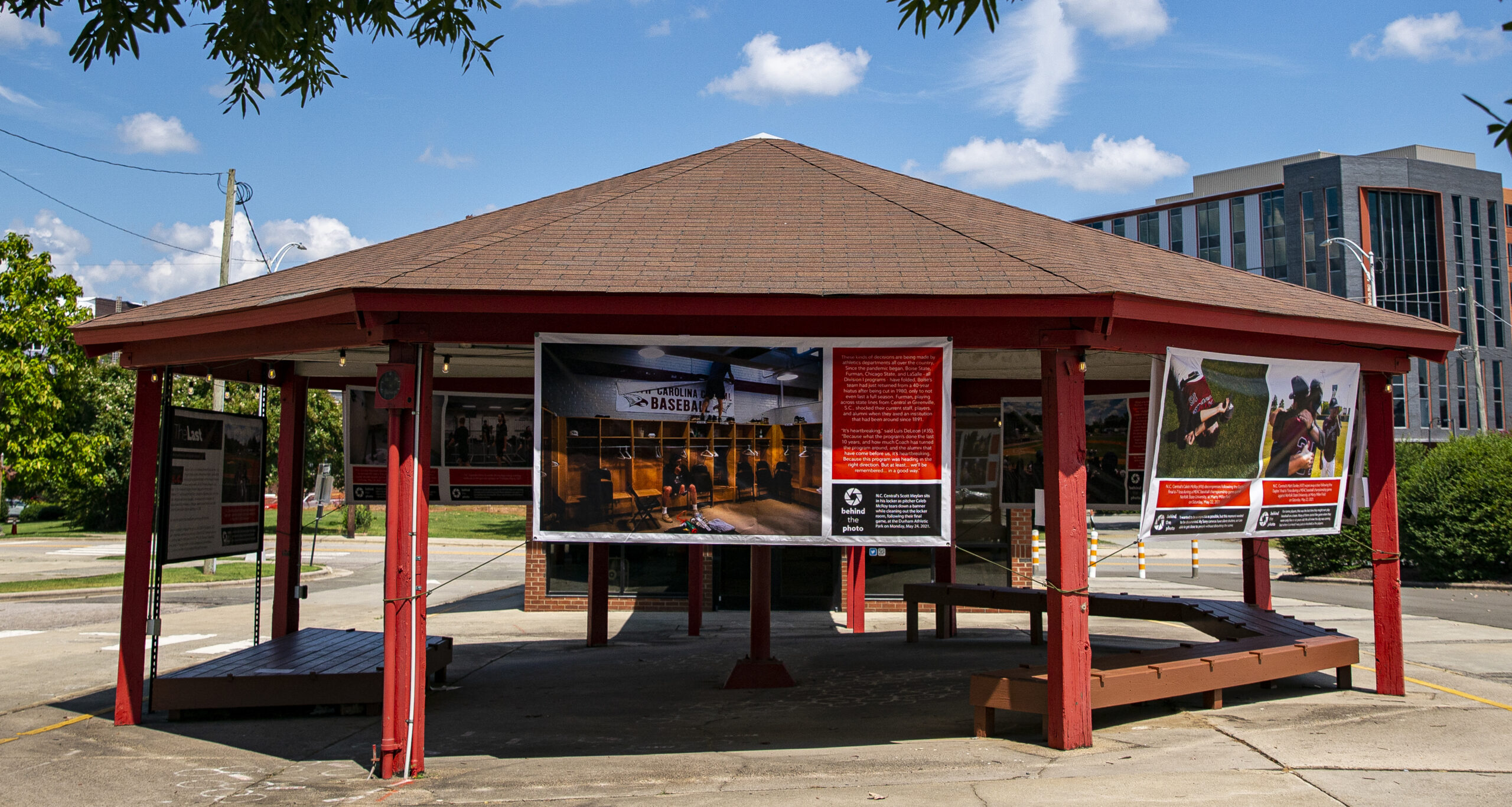 A new photo exhibition at the Museum of Durham History celebrates the final season of the North Carolina Central University baseball team. The Last Dance, an outdoor photographic essay mounted on banners under the Museum's gazebo at 500 W. Main St., runs through November 6, 2022.
Baseball was the first sport founded by the school in 1910-11, the inaugural year of what was then called the National Religious Training School and Chautauqua for the Colored Race. In 1975, the program was dropped, then brought back 32 years later when NCCU moved from Division II to Division I.
Last year, the university cut its baseball program, citing budget cuts and lack of revenue during the pandemic. Acclaimed photojournalist and Durham native Al Drago (whose work is regularly published on and within The New York Times, The Washington Post, Bloomberg, Rolling Stone, TIME, CNN, and others) followed the Eagles through their end moments.
"This project has been a love letter to my hometown, and helping tell this story I hope honors the storied legacy of Eagles baseball," said Drago. "I followed the team for six weeks in the spring of 2021, chronicling their time on and off the field. From batting practice and traveling to games on the bus, to meals and relaxing in their dorm rooms, I wanted to document the full picture of their commitment to the sport."
Across the nation, Historically Black College and University baseball programs are on the chopping block. Out of the 299 NCAA Division I baseball teams, only 17 belong to HBCUs as of 2022. NCCU is the fifth American HBCU baseball team eliminated in the past four years.
"It was important to us to collaborate with Mr. Drago and reflect on how our local institutions are affected by the rapidly changing landscape of college athletics," said the Museum's Executive Director Patrick Mucklow. The Museum's current indoor exhibit, Dining Out in Durham, runs through November 2022.