MoDH volunteer helps update parking spaces
Posted on August 15, 2016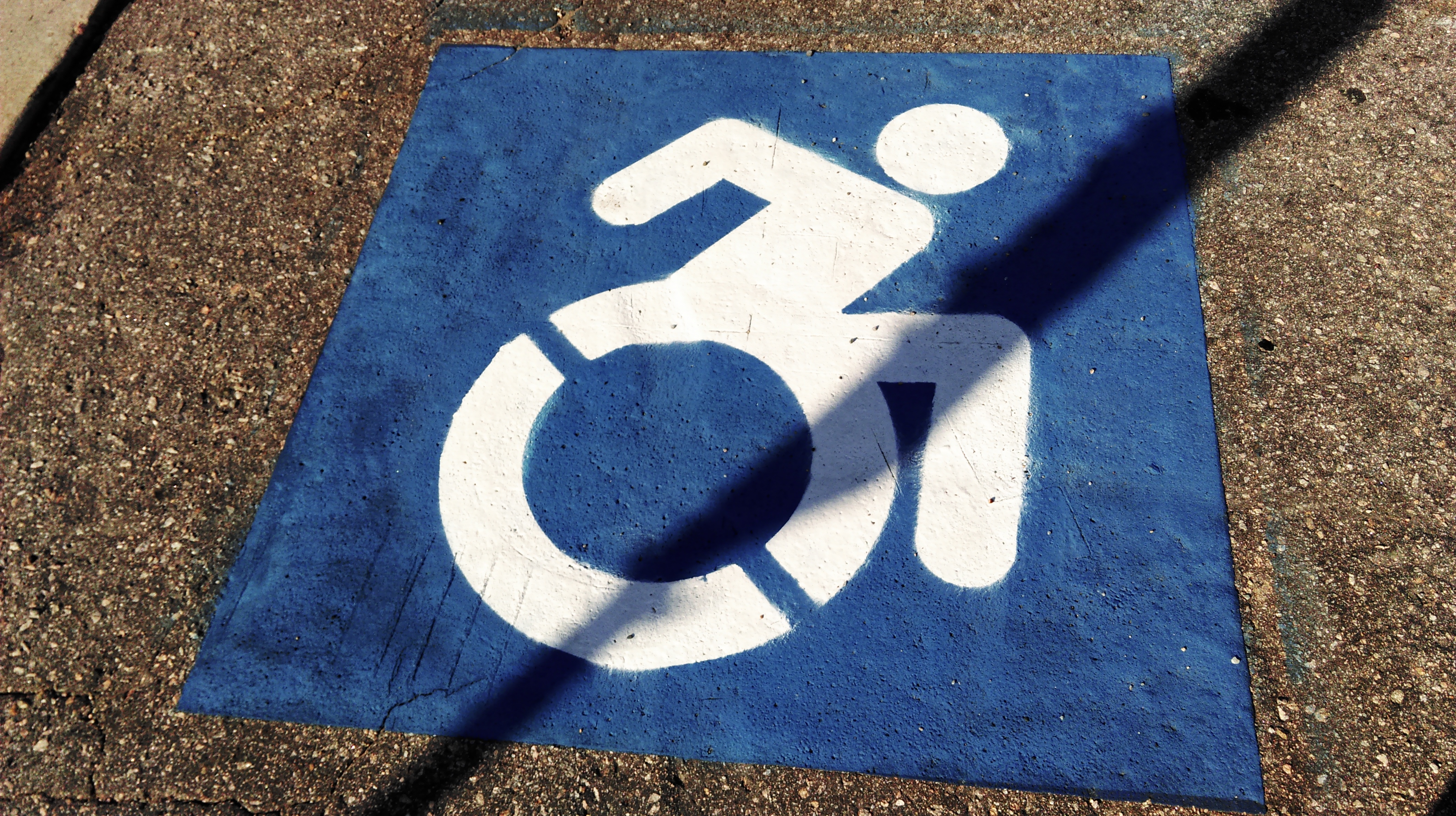 Longtime MoDH volunteer Sue Andresen has been a part of a movement to help bring a certain parking space into the new millennium. The familiar wheelchair logo designating handicapped parking has gotten an update thanks to Sue and her fellow volunteers from the Accessible Icon Project.  Working with the City of Durham, the organization has painted over 30 public and private parking spaces, giving a fresh perception and attitude of what it means to be a person with a disability.
The new design (seen above) features a take on the old icon and shows an empowered wheelchair user, or what Andresen calls "a proactive person who is control of their life, and not waiting for a push."
The Durham members of Accessible Icon Project works for the cost of paint, and can be reached at AIPDurham@gmail.com. If you know of a space that is a candidate for updating, or if you want to help them paint a space, drop them a line. Kudos to Sue for all she does for Durham, it's that spirit of inclusiveness that draws people to our community!