#loveDURM a success thanks to you
Posted on February 14, 2017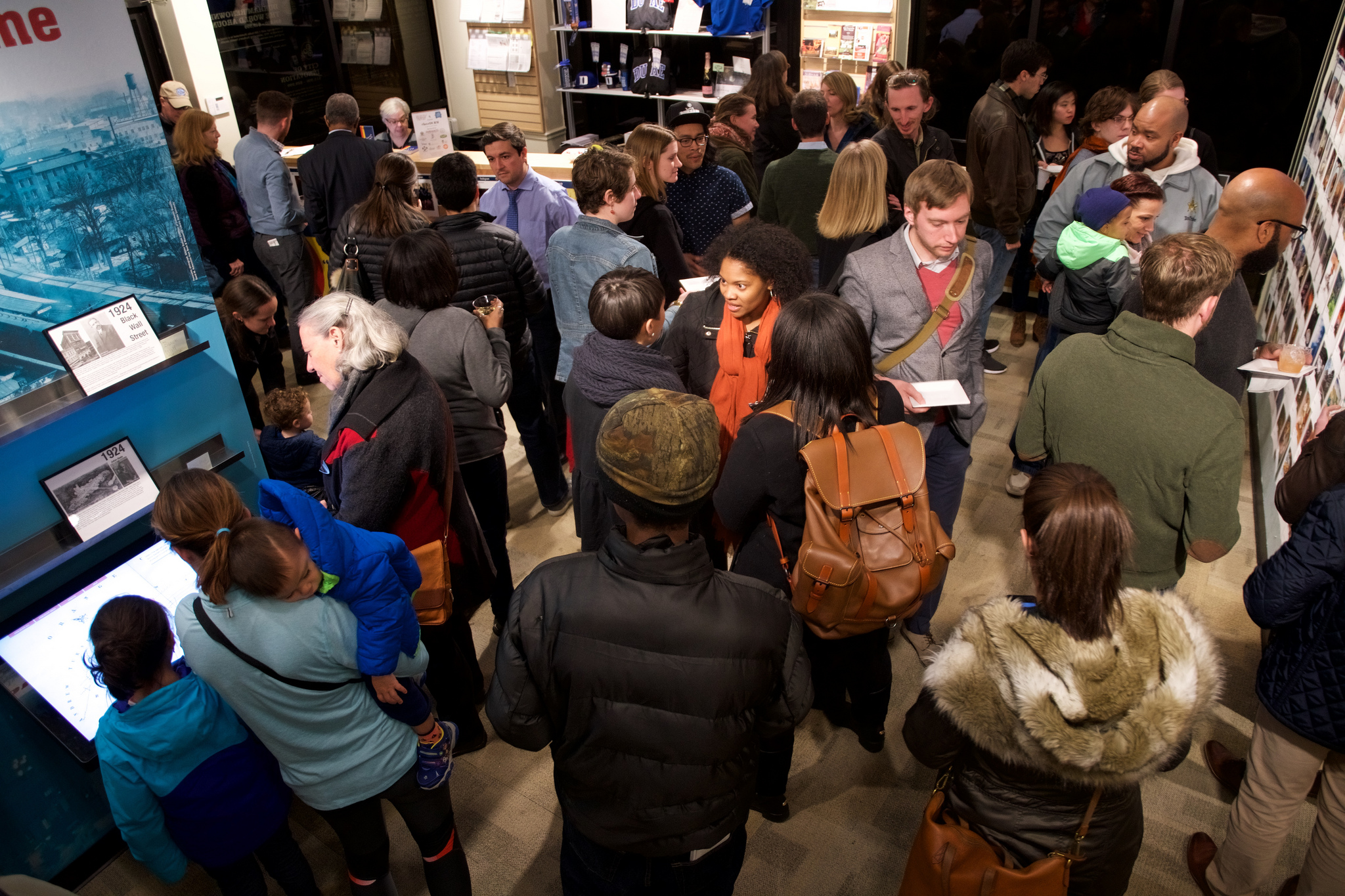 What better way to celebrate Valentine's Day than by telling Durham why we love it? We've had quite a bit of help in that department over the last several weeks, and on Friday, Feb. 10 the MoDH held a party to celebrate the #loveDURM photo contest, which asked Durhamites to share (in photos) the reasons they love their community. We are thrilled to see that so many people have gotten involved and have submitted over 800(!) pictures and counting. Thank you, Durham! The packed house on Friday enjoyed a cozy evening of champagne cocktails by Alley Twenty Six, delicious ceviche from Dos Perros, and a very well stocked raffle for those who missed out on the contest.
The top photos are below, as selected by our panel of celebrity judges: Mayor Bill Bell, County Chair Wendy Jacobs as well as Hayti Heritage Center's Angela Lee, and Reneé Cagnina Haynes of the Nasher. The winners are:
Grand Prize – Women at the Eno
1st Runner Up – Dog on the ATT
2nd Runner Up – Black Wall Street
3rd Runner Up – Five Minutes on Orange Street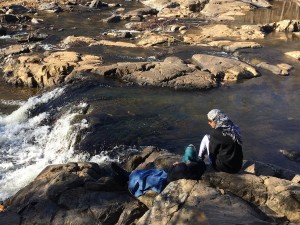 The event and the photos reflect why Durham is such a special place, it loves people no matter who they are or where they come from, and there is a sense of collaboration built in to Durham which supports new ideas. It's through this spirit of connecting we are fortunate to have found a wonderful partner in School of Home's Matt Lardie.  Matt came to us with the #loveDURM concept, seeing it as an opportunity for folks of all backgrounds to come together during the "loveliest" time of year, and it showed on Friday night! The photos selected for display during the event will remain on display through February 24 in the Our Bull City exhibit area. You can still submit #loveDURM photos via social media and see the collection at the weloveDURM blog throughout 2017. See more pictures from the event on our Facebook page, we thank photographer Brand Fortner for donating his services and documenting the evening. Feel free to share your pictures if you were there!
Many thanks to all of our #loveDURM partners and sponsors: School of Home, Black Twig Cider House, Rob and Alley Twenty Six, Durham Distillery, JB Duke Hotel, Alivia's, Duke University Stores, Atlas Imports, Duke-Durham Neighborhood Partnership Office of Durham and Regional Affairs, Runaway Clothing, Carolina Theater, Dos Perros, Bagel Bar-Durham