DPS Educators Workshop
Posted on August 19, 2021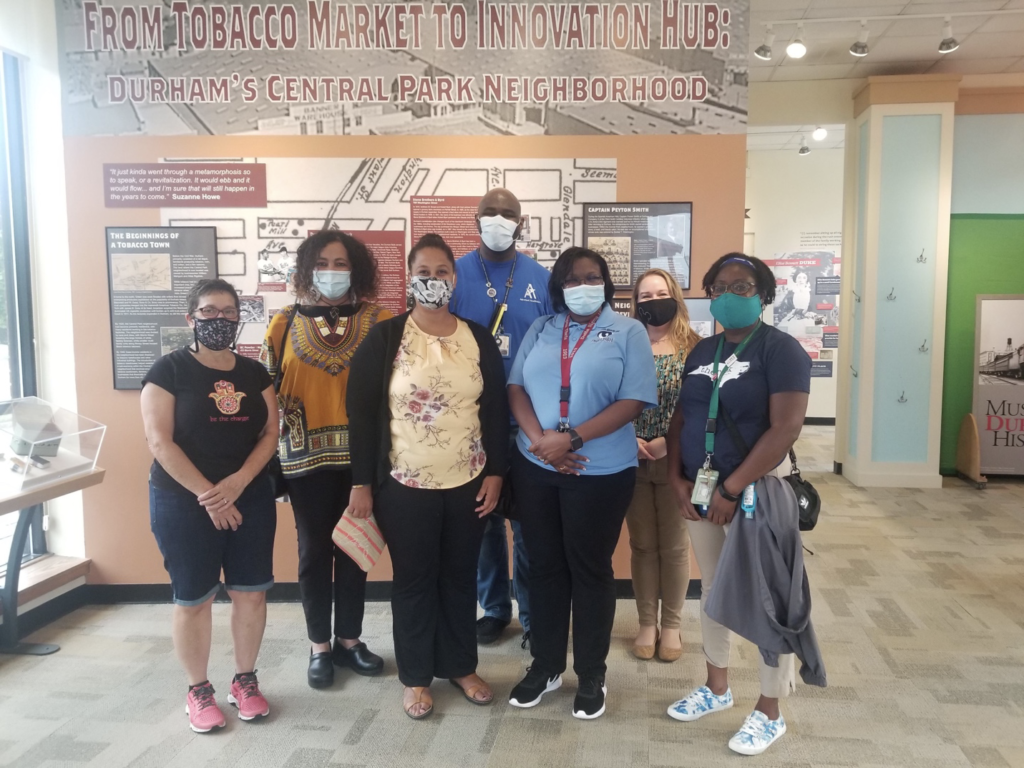 In August, the Museum partnered with Durham Public Schools to host its annual Digital Resources workshop for the fourth year. The workshop was led by the Museum's Director of Operations, Jeanette Shaffer. Despite  Covid-19 limiting some attendance, 16 educators registered for the workshop.
Educators learned about the museum's school program that focuses on our Durham Beginnings exhibit, digital resources that the staff uses for research, and a new traveling exhibit, based on the Museum's 150 Faces of Durham exhibit, available for classroom visits this fall.
The success and growth of these workshops have been made possible through the generous support of the Truist Foundation and the Forest at Duke.