History Groves
Larry Stogner History Grove Dedication 5/28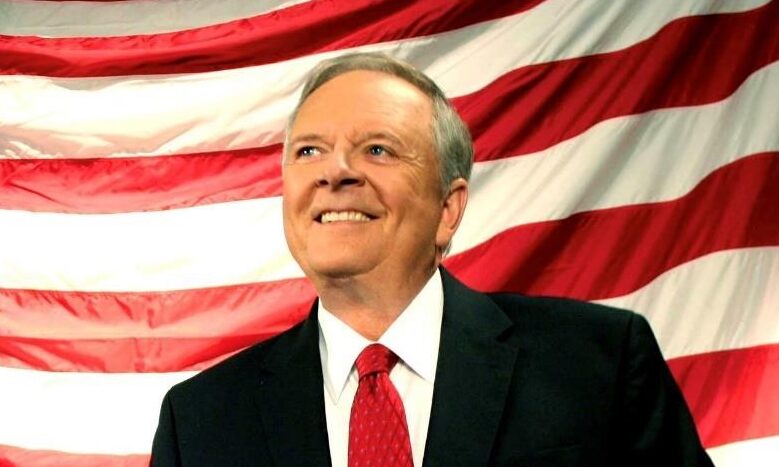 On Saturday, May 28th, of Memorial Day Weekend, the Museum is celebrating the dedication of a History Grove for Larry Stogner. Mr. Stogner anchored the local Durham ABC-11 News Channel for 40 years before his passing in 2016.
This new History Grove was spear-headed by The Friends of Sandy Creek Park, where the grove will be located. Here is a summary of the process on their project:
Evolution of the Stogner Project
We had originally planned to pave a trail – called the Stogner Trail – that was totally ADA accessible and began and ended at the parking lot. When our original plans fell through for various reasons, we met with Parks and Recreation and they suggested that we could shorten the ADA sidewalk and convert a section of the park that was really not very accessible to anyone, into a history grove.
The Museum of Durham History and Durham Parks and Recreation have facilitated history groves to "honor individuals, families, and others who played significant roles in creating our community."
We consulted with the folks at MoDH and Parks and Recreation and decided that a grove of trees and shrubs would both enhance the park and honor Larry Stogner.
We raised slightly over $15,000 from friends, neighbors, and other friends of Larry, including a friend and colleague of Larry at Disney/ABC, who made a significant donation.
With this sum, we applied for a matching grant from the Durham Open Space and Trails Commission. DOST has been generous, and this is the third significant grant they have awarded to the Friends of Sandy Creek Park.
Our thanks go out to all who have made the Grove a reality, including those who keep the weeds at bay.
To support the maintenance of this History Grove, please consider a donation directed to Sandy Creek Park through the Durham Parks Foundation.