Durham During the Great War Closing Event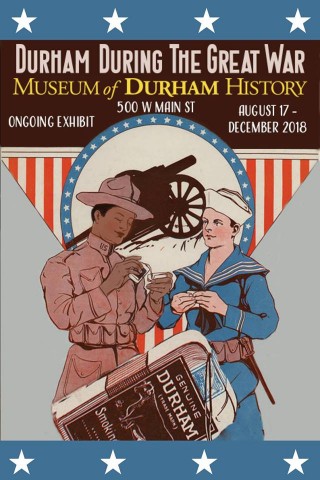 Please join us as we celebrate the success of our Durham During the Great War exhibit with a closing reception. This event is FREE and open to the public with light refreshments being served.
Duke University professor Dr. Adriane Lentz-Smith will give a talk on African American service during World War I and their perceptions of the war. A 15 minute Q&A will follow.
Adriane Lentz-Smith is Associate Professor in the Department of History, African & African-American Studies, and Gender, Sexuality and Feminist Studies at Duke University. Her book, Freedom Struggles: African Americans and World War I (2009) won the Honor Book Award from the Black Caucus of the American Library Association, and her work has been featured on PBS's "The American Experience" as well as on public radio and the BBC. 
Programming made possible with generous support from: