Women's History Month Resources
Posted on March 3, 2022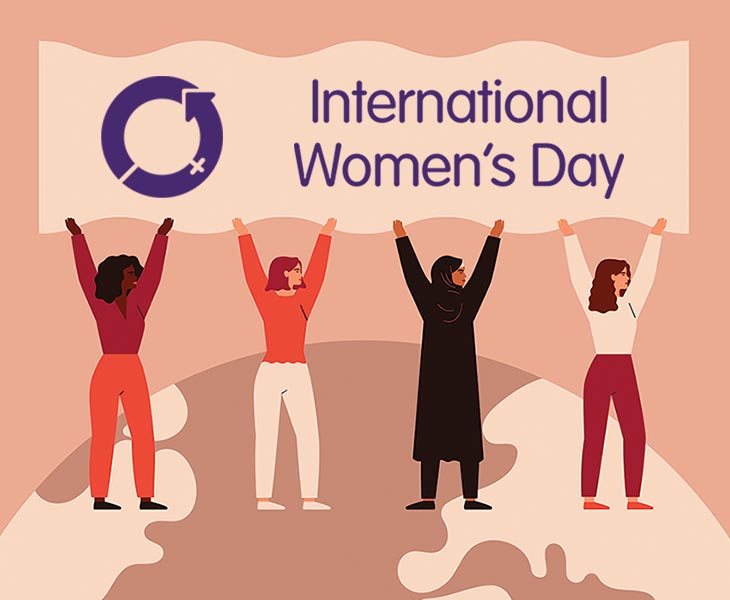 As we enter into one of MoDH's top-12 favorite months of the year, it is time to celebrate Women's History Month! With International Women's Day on March 8th, here are a few resources to learn more about some of the great women of Durham. 
Spotlight
Last January, as part of the programming for the Votes for Suffrage exhibit (see below), we hosted a virtual Q&A with the Equal Rights Amendment NC Alliance. We were fortunate to have so many interesting voices on this panel, including ERA-NC Co-President Lori Bunton and Pauli Murray Center Executive Director Barbara Lau. 
Revisit this panel segment on our YouTube to hear from these women and learn more about their work. 
Exhibits
150 Faces of Durham

MoDH exhibit created for the sesquicentennial anniversary of Durham features numerous women who contributed so much to the Bull City. 

The Faces of Durham outdoor banners at 500 W. Main St. currently feature

Nannerl Keohane

,

Josephine Dobbs Clement

, and

Jean Bradley Anderson

, just to name a few. Bookmark this page for updates on the Traveling 150 Faces Exhibit, as it tours Durham Public Schools.  

Head over to the

MoDH TikTok account to view segments of a new series, entitled '150 Faces, 60 Seconds',  in which we have already spotlighted

Pauli Murray

,

Shirley Caesar

, and

Brenda Brodie

.

Votes for Suffrage: 100 Years of Women in Durham Politics

2020 marked the centennial of the ratification of the 19th Amendment, giving women in the United States the right to vote. This virtual exhibit explores the legacy of the amendment, the struggle African American women faced, and how women's political participation helped shape Durham. 

Durham Beginnings: 1865-1885

This exhibit puts a spotlight on 5 individuals who experienced Durham before it became the Bull City we know today. These profiles include

Eliza Bennet Duke

and

Margaret Faucette

. 

Eliza witnessed the industrialization of Durham well before the Duke name became famous. You can even visit her homestead, which still stands at Bennett Place.

Margaret, along with 4 million African-Americans, became a citizen after the Civil War. She found opportunities in the Hayti neighborhood, and her Christian congregation grew to become what is now White Rock Baptist Church. You can visit

White Rock Baptist

on Fayetteville Street, and learn more at

Hayti Heritage Center

for information about the area.
Other

Resources Dedicated to/Created by Women