Season's Greetings from the MoDH!
Posted on November 29, 2020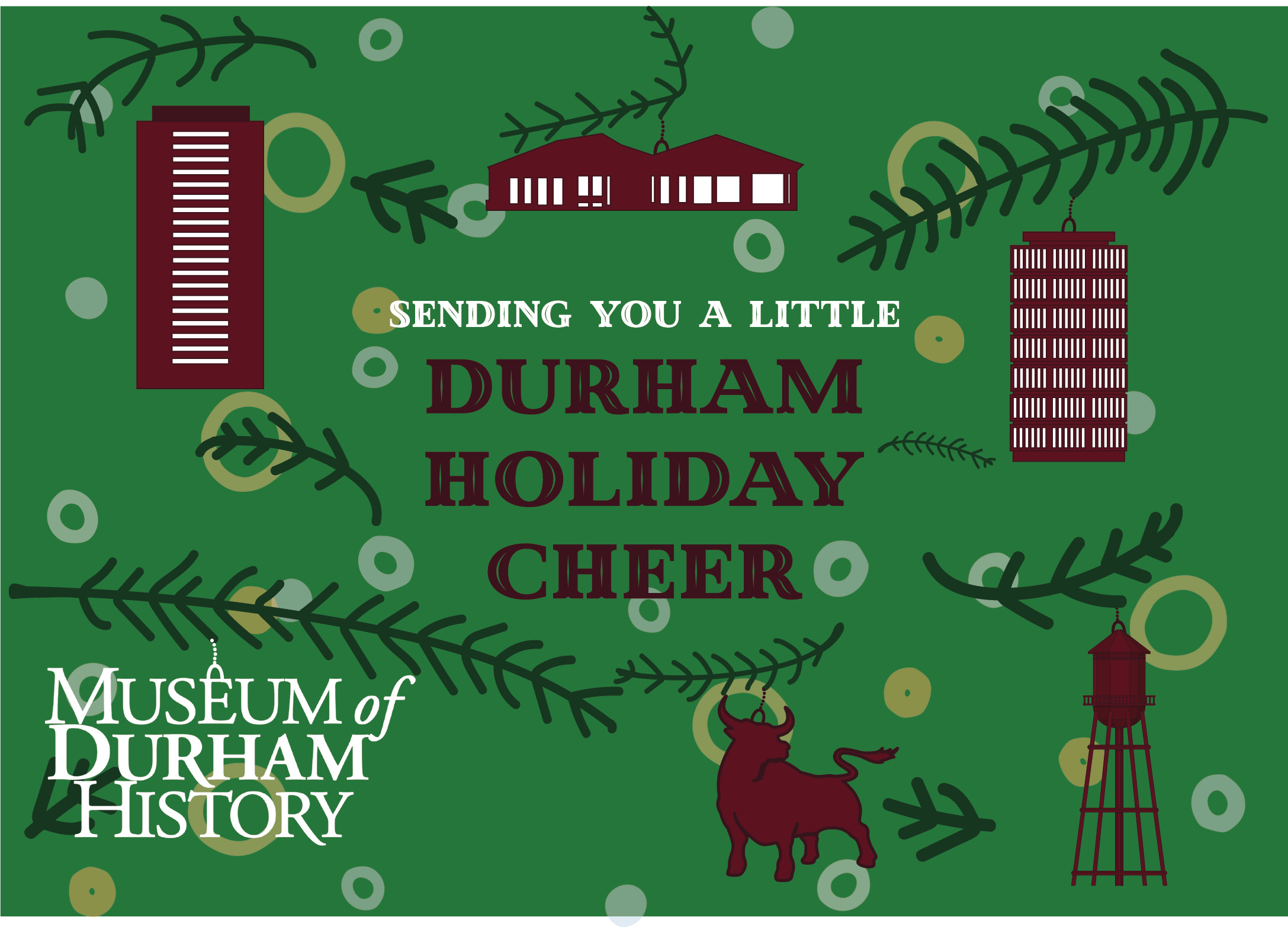 Happy Holidays from the Museum of Durham History! We hope you and your family are doing well during this trying year. While 2020 has been challenging, shining moments have come through in the innovative ways the Museum has stayed connected with our community through interactive events, multimedia, and digital exhibits online.
And just in time for the holiday season, we have launched a new social-distance friendly exhibit right outside our front door.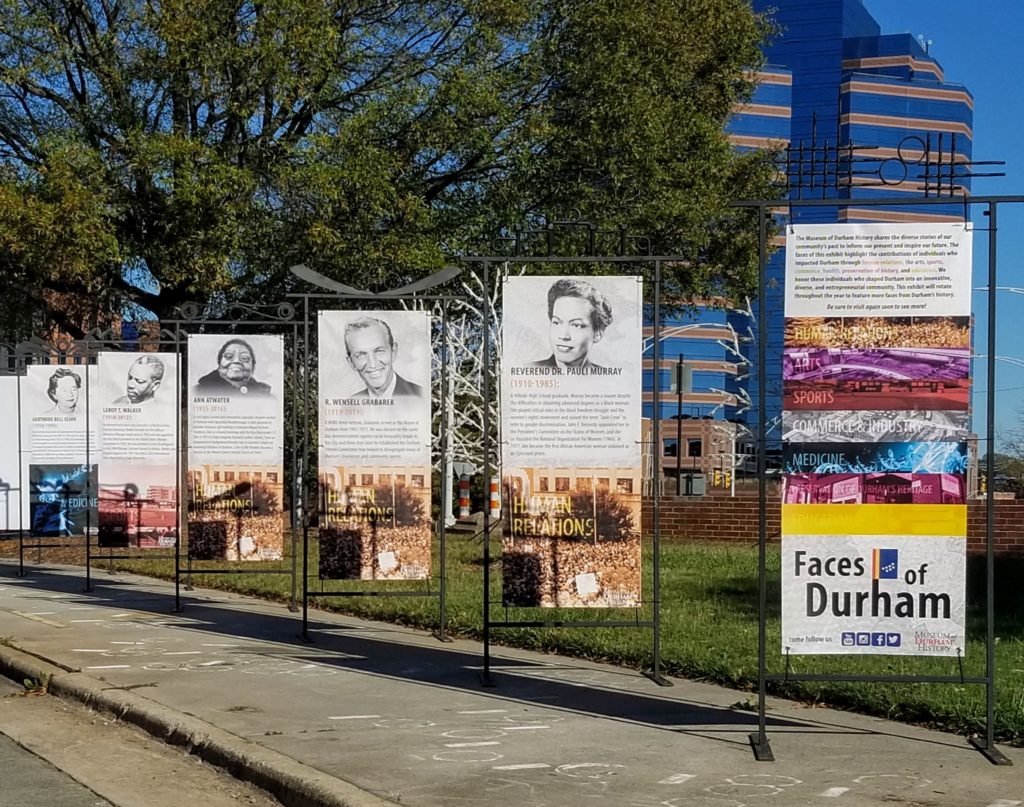 Faces of Durham features a selection of familiar and lesser known faces from the Bull City's past and present. While the Museum's indoor facility remains temporarily closed due to the recent spike in covid-related cases, the community is encouraged to explore the outdoor exhibit, which highlights a broad range of diverse individuals' contributions to Durham's development from a railway stop to a booming tobacco town, to today's revitalized hub of arts and innovation.
Your support now will keep this vital community resource healthy as we continue to plan for creative ways to serve Durham, during and after the pandemic.
The Museum of Durham History exists only because of the support of community members like YOU. We invite you to participate in Durham's past, present, and future by staying engaged with us and by making a gift today. We have a lot to look forward to, and want you to be a part of it.
Your Museum, a Durham community treasure, appreciates your support.
Thank you,
Robert Gofourth | Chair, Board of Directors
Patrick Mucklow | Executive Director