Screening of Durham: A Self-Portrait 150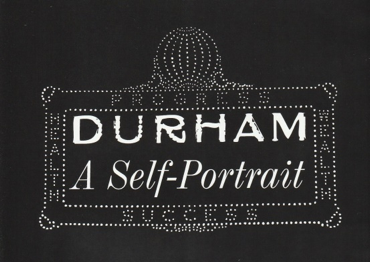 The Museum joins Dr. Steve Channing of Video Dialog Inc. to present the first screening of Durham: A Self-Portrait 150 at the The Carolina Theatre of Durham at 6 p.m. on Saturday, November 16, 2019, and will feature remarks from former mayor, Bill Bell.
General admission tickets are $10 each at The Carolina Theatre of Durham box office, or you can order through TicketMaster or by phone at 919-560-3030. A portion of the proceeds will benefit the Museum of Durham History.
The first "Self-Portrait" premiered in 2007 and documented Durham's early history, noting the influence of tobacco, textiles and Black Wall Street as well as the civil rights struggle, epitomized in the 1944 "secret game" between basketball teams from Duke and NCCU. In "Self-Portrait 150," we'll hear a number of diverse, passionate voices talking about the challenges and the potential inherent in change.