Events
'Project Aeschylus' @ MoDH for August 3rd Friday!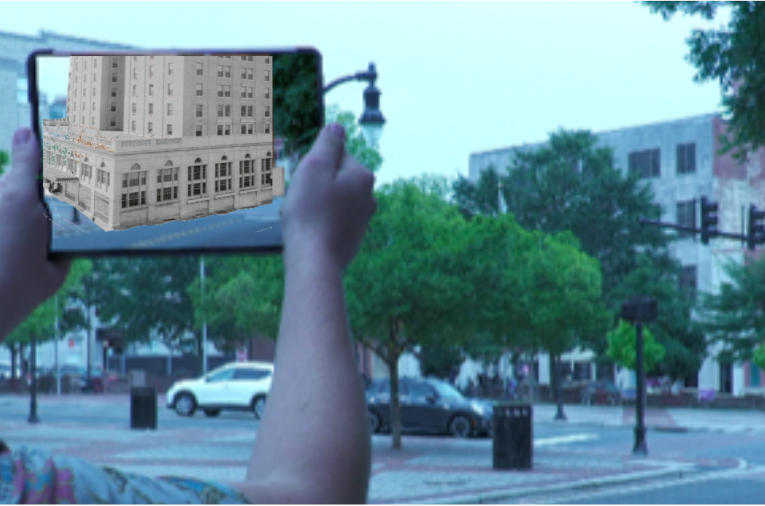 The Museum of Durham History and the Durham Production Company are excited to announce an exclusive demonstration of the DPC's Project Aeschylus for Durham's August Third Friday Art Walk. Between 6 and 8pm on August 19th, head over to the Museum of Durham History at 500 W Main St to experience a one-time augmentation of the Museum's Dining Out in Durham exhibit into Augmented Reality! Through AR, you'll learn more about Asian restaurants throughout Durham's History, and how they helped pave the way for the widely diverse flourish of international foods that the Bull City boasts today.
The Museum of Durham History is a 21st-century museum that uses stories about people, places and things to foster curiosity, encourage further inquiry, and promote an understanding of diverse perspectives about the Durham community and its history. Explore the story of Durham's restaurants and how community members have interacted in dining spaces in their current exhibit, Dining Out in Durham – Open through October 2022.
The Durham Production Company is producing immersive, theatrical explorations of the mindsets, perceptions, and framings that direct our interactions with each other and our worlds. The DPC's Project Aeschylus is a series of augmented reality experiences designed to leverage new technology to tell the stories of Durham's history in new and exciting ways, with a focus on untold and lesser known perspectives.