Events
Paint-Along with MoDH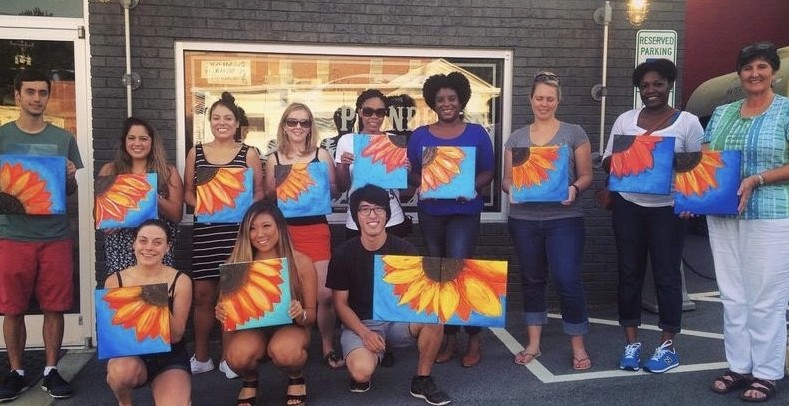 As a send-off to summer while the weather's still nice, we are hosting a paint-along tutorial under the gazebo for September's Third Friday, 9/16 from 6-8pm. Valerie Lainfiesta will lead us in creating a Durham-themed painting– the design we're keeping secret and will announce soon! 
The Museum will provide all necessary supplies at the event, but please feel free to bring your own materials if you would like. And, while this event is FREE, we are limiting it 20 participants, due to allotted space and materials. Make sure to sign up ASAP, as tickets are first-come first-serve! Filling out the form below will register you for one (1) ticket.  If you register but can't make it, please let us know so someone else may sign up!

After registering, make sure to check out Valerie's Instagram, as well as photos below from other paint-alongs that she has led.