Events
Love In Durham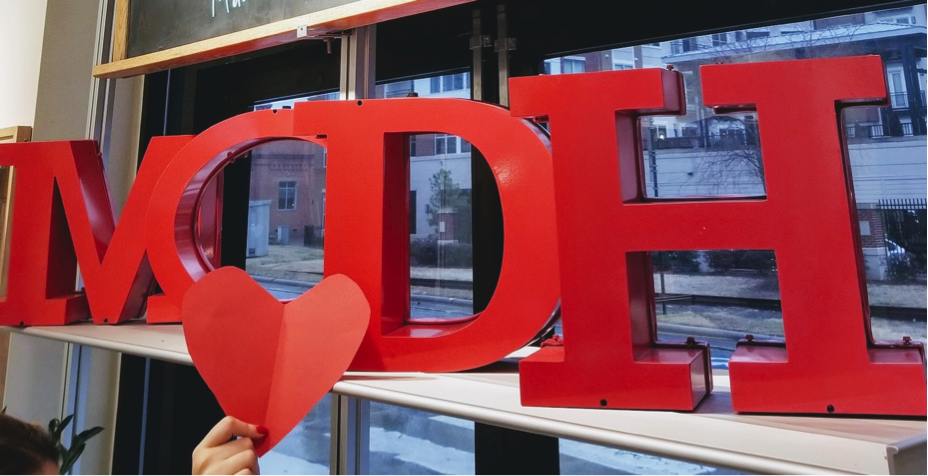 One of the Museum of Durham History's most popular events is back again to celebrate Love In Durham. On Friday February 16th from 6-8PM, stop by the museum to create a decorative Valentine to be put on display in our gallery for all of Durham to see!
Bring photos of your family, friends, significant others, or even your pets with you to the celebration to be made into a valentine. It doesn't matter if they live here or across the globe, celebrate whoever makes you feel Love in Durham! We will have all sorts of crafting supplies for you to use here at the museum. The finished valentines will be featured in the museum for the rest of February.
While you get crafty, enjoy a glass of wine and chocolate covered strawberries! Live music will be provided in our gazebo courtesy of Third Friday Durham.
We invite EVERYONE to share the Love in Durham with this perfect way to wrap up your Valentine's Day celebration!