Events
Ernie Barnes- Football, Art, and Durham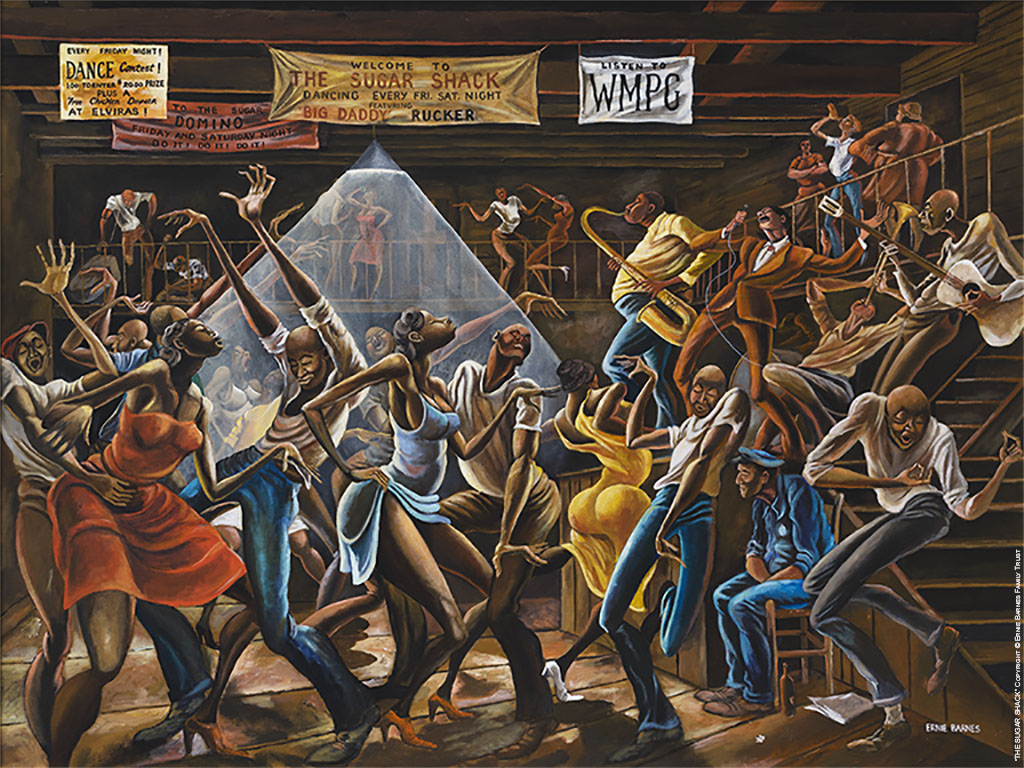 Join the Museum of Durham History on Thursday, March 31st at 7PM at the Durham Arts Council PSI Theater (120 Morris Street) for a special conversation with Deidre Barnes, the daughter of Durham artist and sports legend Ernie Barnes, on her father's legacy. You'll hear about the Sugar Shack's creator, his football career at NCCU and in the NFL, and his life in Durham.
This is event is FREE and open to the public. Seats are limited so we kindly ask that each attendee limit their reservation to four tickets. Reserve your tickets on Eventbrite.
This event is part of the ongoing programming for the Museum's exhibit More Than Just a Game: The NCCU vs. NC A&T Football Rivalry made possible by presenting sponsor Carla D. Johnson with additional support from the Durham Arts Council and NC Arts Council.
Ms. Barnes will sit down with MoDH Executive Director Patrick Mucklow to discuss her father's legacy and how Durham impacted his art. She will incorporate original artifacts to share stories about Mr. Barnes' upbringing in The Bottom district, his football career at Hillside High School, NCCU and in the NFL, and the passion he put into his paintings. The audience will also learn about who he was as a person and what he meant to his family. Ernie Barnes' autobiography and his 2022 wall calendars will be available for purchase at the event.
---
Ernie Barnes was an accomplished football player, actor and author and best known for his work as an artist, featuring his distinct style of movement and accentuated characters. This is captured in his most recognizable work, The Sugar Shack (picture above), based on a dance he witnessed at the Durham Armory. The piece was featured on the 1970's sitcom "Good Times" and as the cover art for Marvin Gaye's album, "I Want You".
Audience members will have the opportunity to submit questions for Ms. Barnes, which will be read from the stage. The public is also encouraged to submit questions ahead of time through the Museum's Facebook, Twitter, and Instagram accounts, or emailing questions to: info@modh.org.