News
biking DURHAM'S hiSTORIES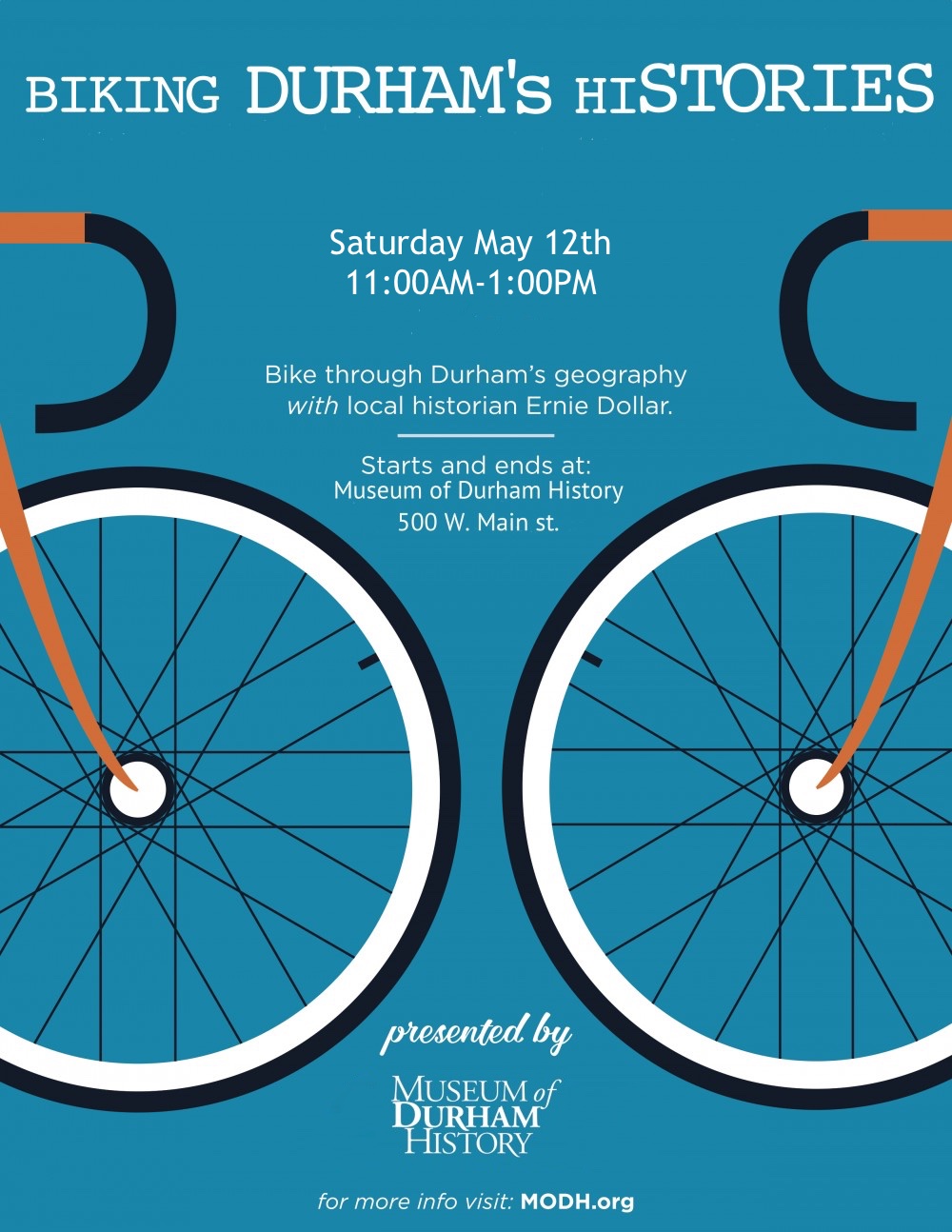 On Saturday, May 12 from 11AM-1PM the Museum of Durham History is celebrating National Bike Month by leading biking DURHAM'S hiSTORIES, a family-friendly, leisurely tour through downtown Durham.
This ride is FREE, but with a $20 donation you will receive a biking DURHAM'S hiSTORIES t-shirt! Tickets are available now on our Eventbrite page!
Led by local historian and Durham native Ernest Dollar, the ride will stop at various locations around town to tell the city's more famous and lesser known stories. The rain or shine ride begins and ends (with parking available) at Museum of Durham History, 500 West Main Street. Representatives from the Museum and Bike Durham will be on hand to marshal the ride and help the peloton share the road with vehicles and safely navigate intersections.
This is the fourth year of the ride, with previous tours drawing over 100 cyclists riding through downtown streets! Email info@modh.org or call 919-246-9993 for more details.
This event is made possible by our generous sponsors:
Durham Merchants Association Charitable Foundation