Thanks to Everyone Who Helped Us "Phone Home"
Posted on September 18, 2023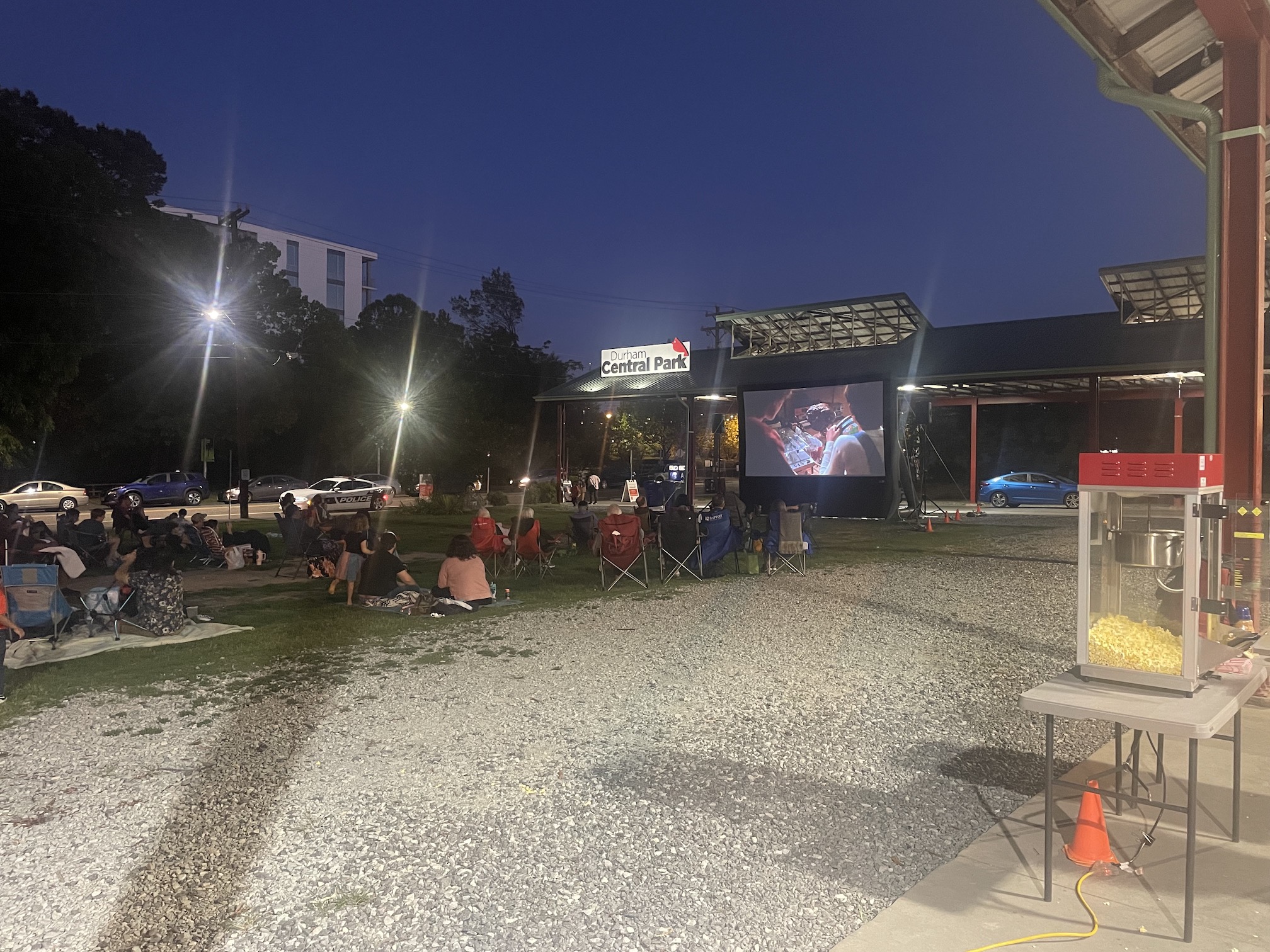 For September's Third Friday, with major support from Durham Merchants Association Charitable Fund and Durham Central Park, we hosted Movie Night in Durham Central Park, showing the classic E.T.: The Extra Terrestrial.
A great crowd of all ages turned out for a beautiful night under the stars (how fitting), and we are thankful to all of you who attended. The Spielberg blockbuster was the first in the line-up of a Retro Movie Series, as part of the programming for our newest exhibit, Stranger Times. We are partnering with Carolina Theatre's Retro Film Series, showcasing classic films throughout the Fall that helped inspire the Sci Fi/Fantasy world of the Duffer Brothers' hit Netflix show, Stranger Things.
A big thanks to Kevin at Bring The Big Screen for always helping us present these Movie Nights.