Become a Sustainer for a chance to see Best of Enemies sneak preview March 19
Posted on March 11, 2019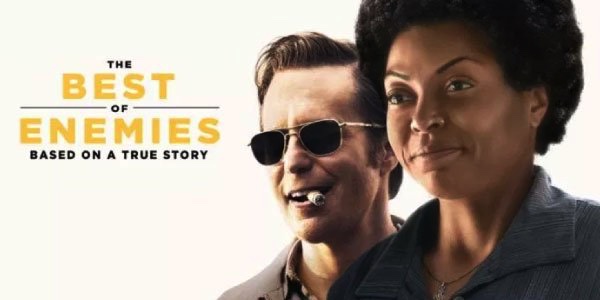 The Museum of Durham History is a proud partner in the Durham 150 efforts, including the special screening of THE BEST OF ENEMIES  at The Carolina Theatre on March 19 at 7PM.  We have an exclusive offer for those who did not get the chance to buy tickets to this now sold out showing.
Sign up to BECOME A MONTHLY SUSTAINER of the MoDH, and you'll be entered to win TWO tickets to next Tuesday night's sold out screening. What a great chance to see the film more than two weeks before everyone else in the world!
Just scroll down and click "Show my support by making this a recurring donation" on our donor page.
We're pleased to extend this opportunity to witness the powerful story of school desegregation in Durham in the 1970's, and an unexpected friendship. The relevance and inclusiveness of the Atwater-Ellis story represent the Museum's organizational values and how they connect to our community today. 
The offer to enjoy the Museum of Durham History's permanent and rotating exhibits never expires, but this offer does…at 5pm on Monday, March 18. The winner will be announced and contacted that day. Sustaining the MoDH's mission allows us to keep up the high-level of exhibits & programs, and more importantly, allow them to remain FREE to the public.
And YES, you'll still be eligible for donor gifts when you sign up during this special promotion!