Story Quilt Video Project
Posted on July 17, 2018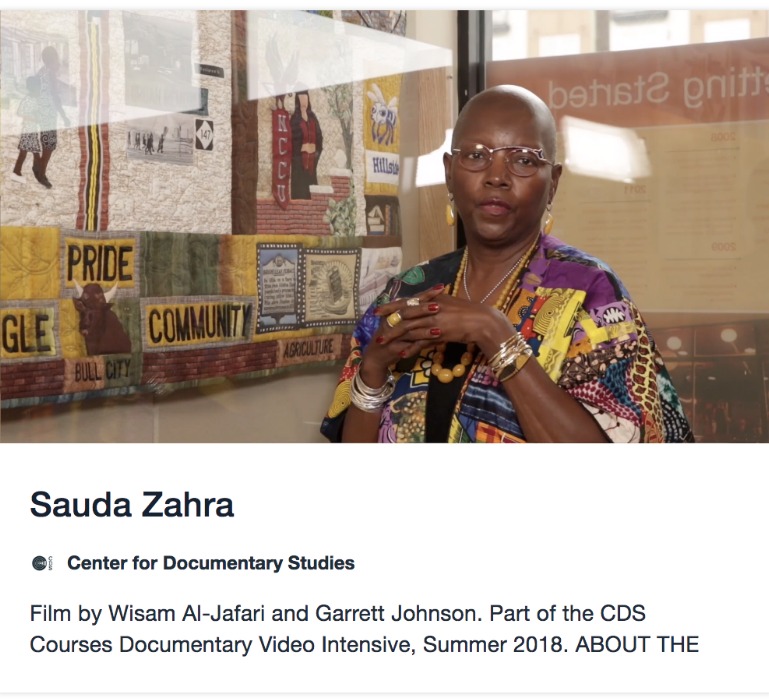 Students enrolled in the Documentary Video Intensive Course at Duke University's Center for Documentary Studies recently a filmed short film about one of the quilters who created the Story Quilt, which is on display in the MoDH Story Room. Thanks to CDS & Wisam Al-Jafari and Garrett Johnson for producing this feature on Sauda Zahra and how she uses her art to bring the community together. Watch the full video here.
CLICK HERE to learn more about this and other courses at CDS.
The Story Quilt is made possible with generous support from the Mary Duke Biddle Foundation.