Sister Cities & Stagville "pop up" at MoDH to share Durham's history locally and abroad
Posted on November 10, 2019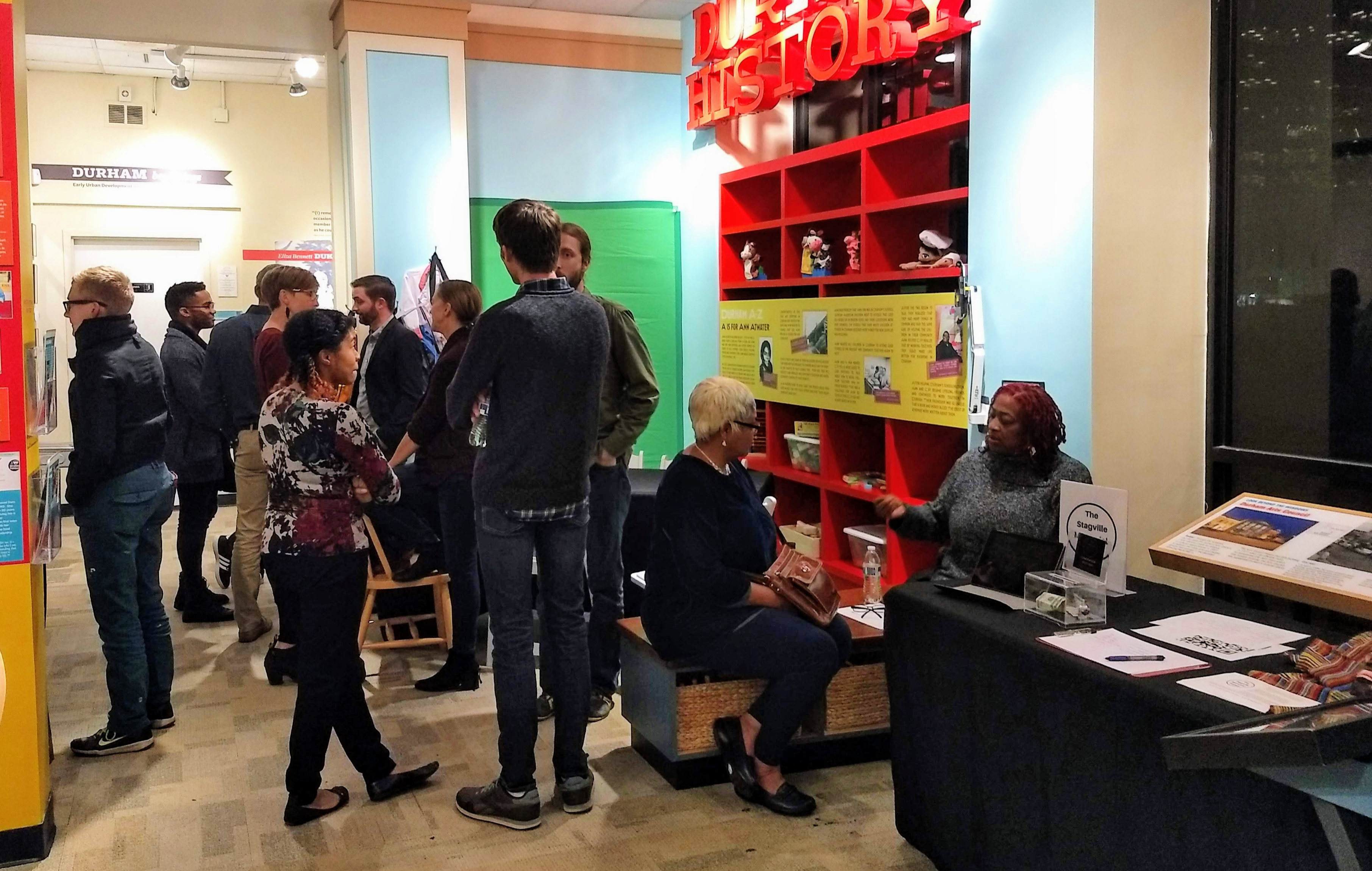 This fall, the Museum hosted events organized by Sister Cities of Durham and the Stagville Memorial Project, that aimed to raise awareness about the work of these organizations to the Durham community.
On October 24th, the Museum hosted a pop-up exhibit created by Sister Cities of Durham in honor of its 30th anniversary. The exhibit highlighted projects the organization has worked on in Durham and around the world. The event kicked off a week of celebration for the anniversary which included the Durham City Council proclaiming "Sister Cities of Durham Week" Oct. 19-27. The organization was founded in 1989 with Sister Cities partners Durham in England, Kostroma in Russia, and Toyama in Japan.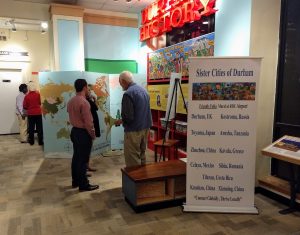 On November 3rd, the Stagville Memorial Project held its launch party and fundraising kick-off at the Museum. The Stagville Memorial Project's goal is to establish a memorial in downtown Durham in honor of people who were enslaved at Stagville Plantation.
Looking for a unique place to host your event? The Museum is a great space for fundraisers, pop-up exhibits, meetings, and much more! Check out our rental packet to learn more!