"S.E. Rochelle" Exhibit Opening Recap
Posted on August 11, 2019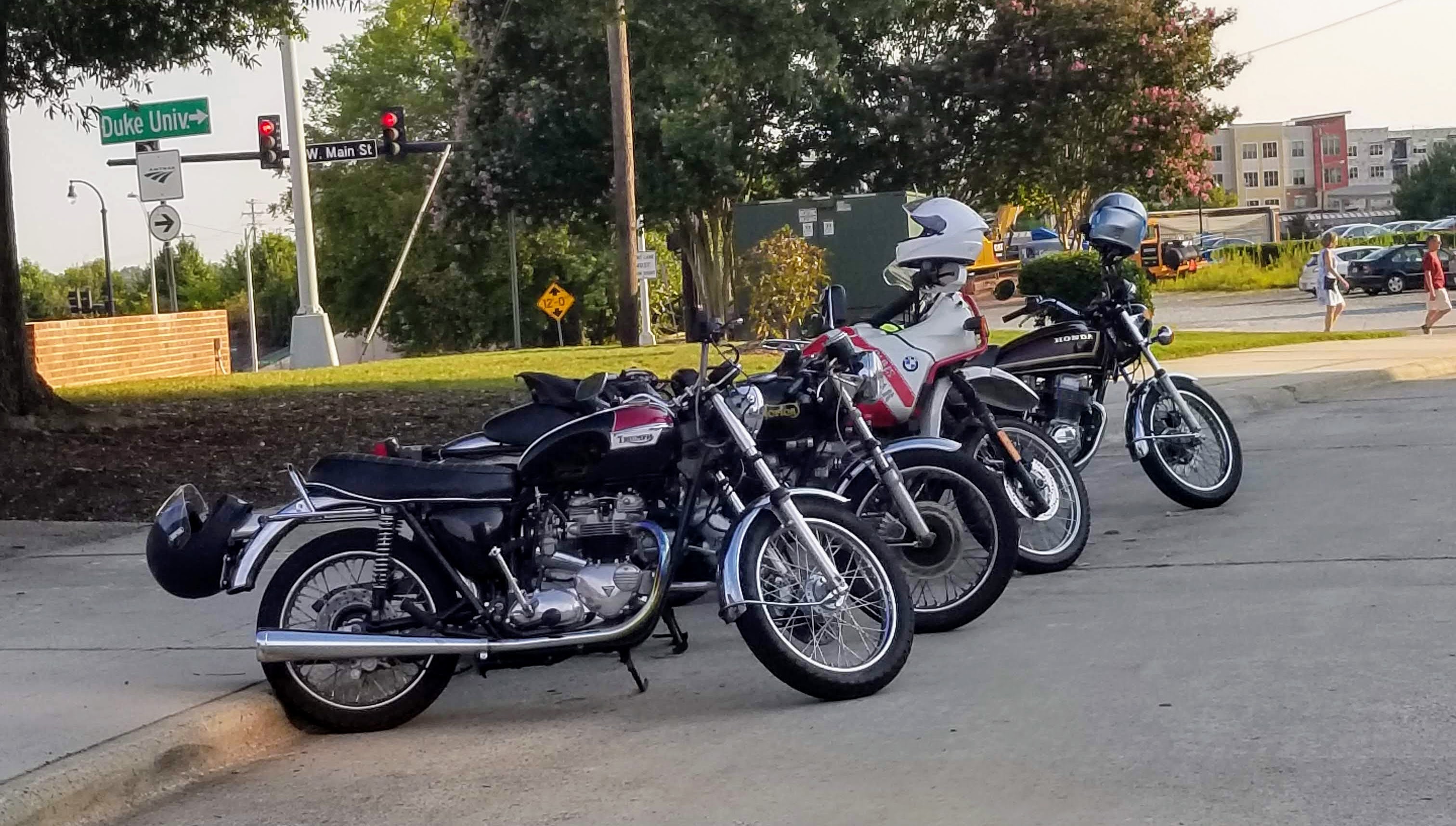 On Friday, August 9th, we celebrated the opening of our final community curated exhibit, S.E. Rochelle, which examines the life of Sidney Edgar "S.E." Rochelle (1878-1960)– a veteran, an entrepreneur and motorcycle enthusiast born and raised in Durham, NC. Attendees were able to see some vintage motorcycles courtesy of the exhibit's curators, Ton Up NC. Sonnie Rochelle Jr., S.E.'s great-nephew, was in attendance with other family members. The Rochelle's even brought their own family albums to share more stories!
The exhibit will run through the Labor Day weekend when Ton Up NC will host their annual Bull City Rumble event on Main St.
Check out our Facebook album for images from all of our community curated exhibits! We will continue to add more photos as we receive them!