Our Opening Reception was a Blast!
Posted on May 9, 2022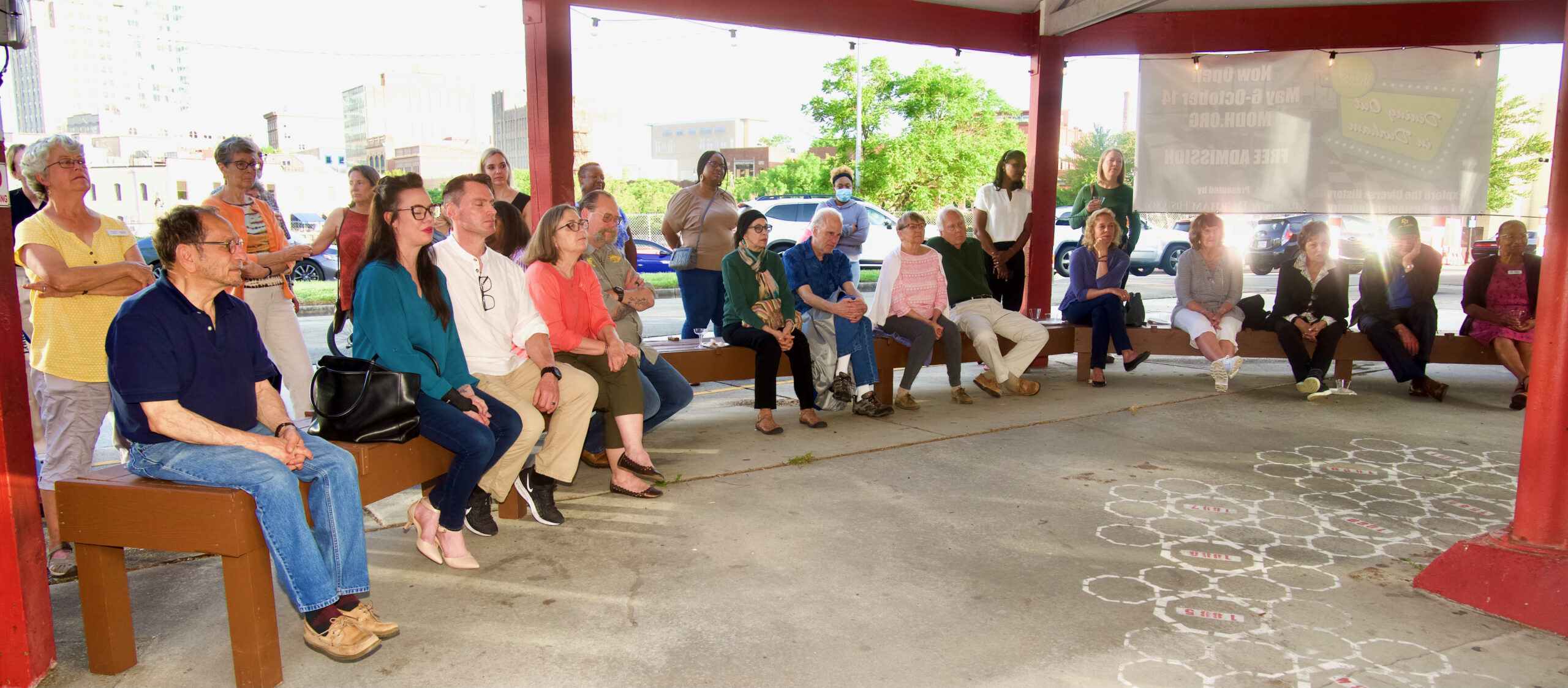 On Friday, May 6th, we officially opened our new exhibit, Dining Out In Durham, with a great reception. We were very lucky with the weather giving us a nice window-of-opportunity, so we could properly celebrate the new display. Our friends and family were entertained with live jazz and a speech from Chris Holaday, co-author of Classic Restaurants of Durham.
A big thanks to all of the local businesses and restaurants who provided us with delicious snacks and drinks:
Killer Queen, LouElla, Saltbox, Bleu Olive, Ninth Street Bakery, Parker&Otis, and Toast.
And, as always, a huge thanks to Brand Fortner for capturing the museum and its guests in the best light. Check out some of these great photos he took!