MoDH's FIFTH Birthday Weekend Recap
Posted on October 31, 2018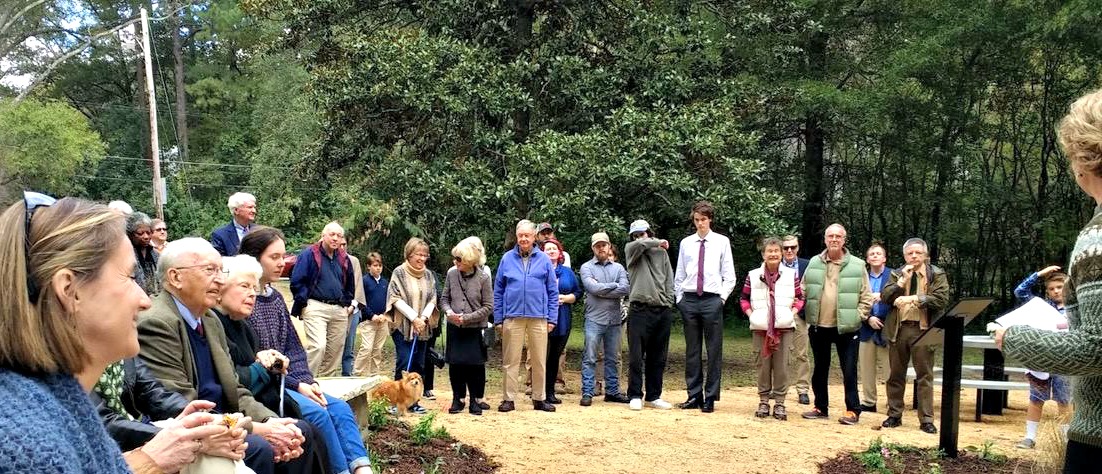 We had an amazing weekend celebrating our FIFTH BIRTHDAY and the Museum's growing role in the community that you have made possible over the last five years– THANK YOU for being part of it!
We kicked-off the festivities on Friday October 26th, and despite the cold downpour outside we had a packed house on hand for our indoor "Fireside Chat." Emcee John Schelp hosted an exciting evening with local storytellers Bill Bell, Jim Wise, Mayme Webb-Bledsoe, Tommy Hunt, Charmaine McKissick-Melton, and Ernest Dollar. If you missed out on hearing their stories, be sure to check out our video on Facebook! We Were honored to see so many new and familiar faces at the event. Founding Executive Director Katie Spencer was given an especially warm welcome by the crowd!
On Saturday October 27th, we had a day full of fun that started off with a walking tour led by Preservation Durham's Jim Hastings. While enjoying live entertainment from Durham Divas n' Dude, Kidznotes All Star Trio, the Bouncing Bulldogs, and an ensemble from NCCU Jazz Studies program, we also celebrated with customized MoDH 5th Anniversary cake and Soul Fresh Spring Rolls. Be sure to check out our album on Facebook as we continue to add photos from the event!
To close out the weekend, the Museum also celebrated the opening of its latest History Grove in honor of Mary Duke Biddle Trent Semans at Forest Hills Park. A large crowd of folks from the neighborhood and beyond came together on a beautiful Sunday afternoon to remember Ms. Semans and her many contributions to Durham. Those who made remarks at the event included MoDH Executive Director Patrick Mucklow & History Grove champion Dr. Steve Channing, Mary Duke Biddle Foundation Director Mimi O'Brien, and Connie Semans, representing the Semans family and the Forest Hills Neighborhood Association. The public is encouraged to visit the site just across from 1044 W. Forest Hills Blvd. and spend time relaxing on one of the many benches, enjoying the view overlooking the park, or playing a game of checkers on one of three custom-made stone tables with wooden block inlays, courtesy of sculptor Mike Lupa.
The weekend of events was made possible with the generous support of the Durham Arts Council and NC Arts Council. A special shout out goes to our board of directors and volunteers for bringing the entire weekend together; and also to our founding board (many of whom made appearances throughout the weekend) who brought the Durham community's vision for the Museum into a reality: Thomas Krakauer, Michael Schoenfeld, Jane Goodridge, MaryAnn Black, Denis Budniewski, Barker French, Josh Parker, Lewis Myers, Tony Reevy, and Aaron Spaulding.