Hop in the Durham DeLorean: "Bull Durham" 1988
Posted on June 2, 2023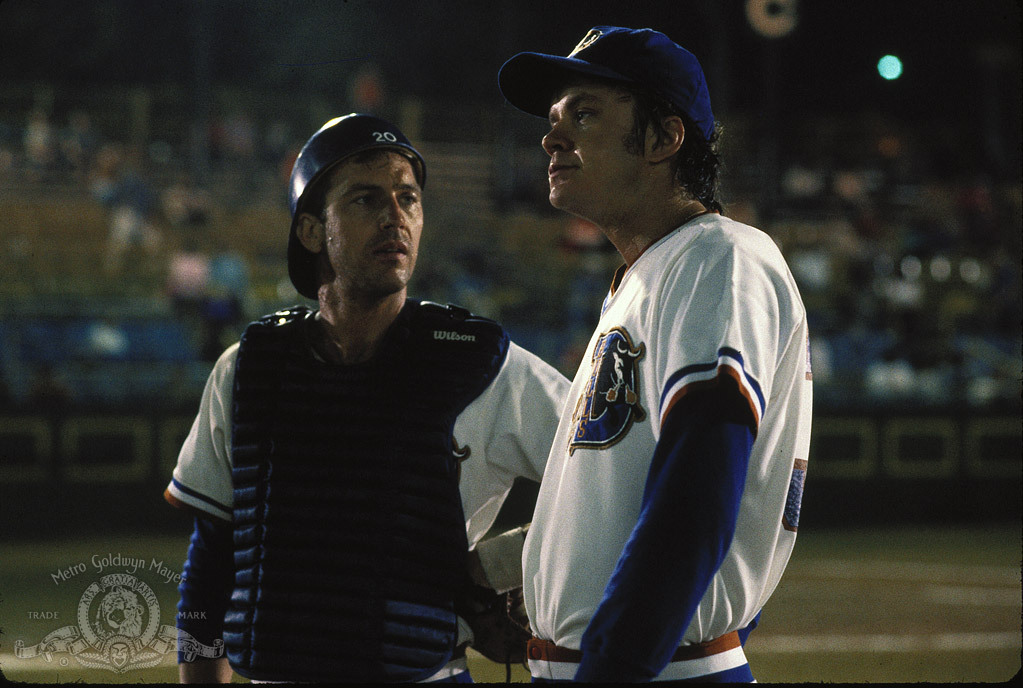 In preparation for the upcoming, nostalgia-inducing exhibit, Stranger Times, we are bringing you several stories throughout June of some of Durham's greatest 1980s events. For some, these stories might be interesting Bull City trivia from way back, while for others these events might feel like they happened yesterday.
On June 15th, 1988, a movie premiered with the title, Bull Durham. A blend of sports, romance, and comedy, this cult classic was set and filmed in Durham. With Kevin Costner, Susan Sarandon, and Tim Robbins starring, the film to this day has a 97% on Rotten Tomatoes, and won the 1988 Best Screenplay award from the New York Film Critic's Circle. Watching this movie will make any Durhamite long for the days of baseball at the old Durham Athletic Park.
Photo Courtesy of Metro Goldwyn-Mayer Film Studios
---
Did You Know…
Director Ron Shelton played minor league baseball for the Rochester Red Wings and used his experience as a basis of the story.
The "Hit Bull, Win Steak" sign was actually created for the movie, which still watches over the Durham Bulls Athletic Park to this day.
Filming took place in Durham during the fall of 1987. Due to the weather and time of year, the grass of the baseball diamond had to be touched up with green paint. You can even see the breath of some background actors during night scenes!
Costner, Robbins, and Sarandon weren't anybody's first choice for the movie. For Costner's role of Crash Davis, other actors considered included Harrison Ford, Kurt Russell, and Mel Gibson. For Robbins' character of Nuke LaLoosh, Charlie Sheen was the producers' wish. For Sarandon's role as Annie Savoy, Kim Bassinger and Ellen Barkin had already passed on the movie.
 The character name, "Crash Davis", was actually based on a real baseball player from the 1940s. Director Ron Shelton saw the name in a Carolina League Record Book, and during filming, Shelton was contacted by the real and very-much-alive Crash Davis, who was invited to advise on the production process.
In need of background extras for filming, producers used a Pink Floyd concert in nearby Chapel Hill to their advantage. They asked the band to invite their fans to the Durham Athletic Park after the show. You can see a lot of Dark Side of the Moon shirts in the background of scenes!
The "Candlesticks Make a Good Present" line from actor Robert Wuhl was actually ad-libbed. He claims that it was based on a real-life conversation with his wife, who suggested candlesticks as a gift for their friend who was set to be married.