Friends of Geer Cemetery Pop-Up Exhibit
Posted on February 17, 2021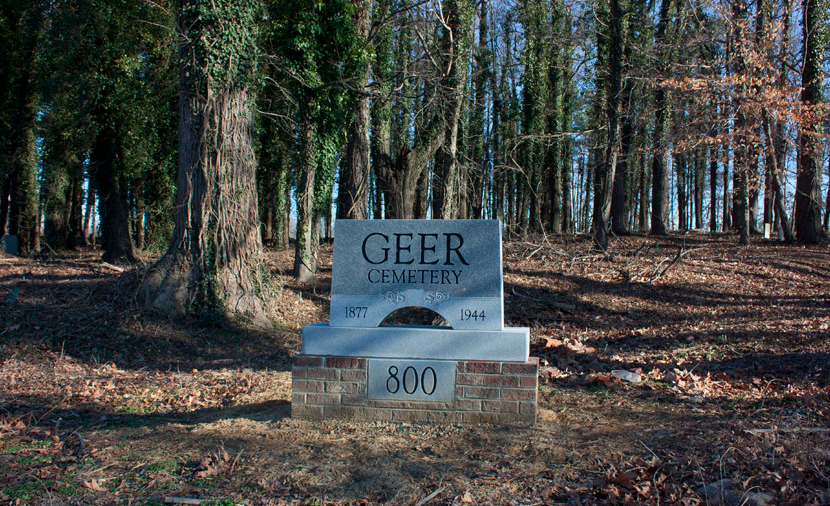 The Museum of Durham History, in partnership with the Friends of Geer Cemetery, presents the story of four women who were buried in Geer Cemetery in a special social-distance friendly pop-up exhibit under the Museum's gazebo starting Monday, February 15th. In the latter half of the nineteenth and early twentieth centuries, African American women juggled work and family against tremendous odds in Durham. This pop-up features glimpses at the lives of four women:
Pearl Whitted helped educate Durham's local African American community. Pearl was educated at a young age by her father, James Whitted, and began teaching at the age of 17. Although not a Durham native, Julie Newby and her husband moved south from New Jersey and settled in Durham to serve newly emancipated African Americans through their congregation at the Emmanuel A.M.E. Church. Sallie Husband was a founding member of the White Rock Baptist Church and a true community servant while facing much hardship within her own family. An entrepreneur, Rodemer Jones provided for her family as a single mother by opening the Jones Hotel.
Their persistent journey, "to make a way out of no way" can be felt through an examination of the lives of these four women who lived in an era of horrific racial injustice. This pop-up exhibit is part of the continued programming for the Museum's digital exhibit, Votes for Suffrage: 100 Years of Women in Durham Politics and provides a look at In Plain Sight, an exhibit on display at Geer Cemetery. In honor of Black History Month, we remember the many African American women who forged a way to better their community despite the obstacles placed in their way by racial segregation and oppression.
Programming associated with the Museum's Votes for Suffrage: 100 Years of Women in Durham Politics exhibit supported by Snyderman Fund, the Durham Arts Council, the North Carolina Arts Council, the Forest at Duke, Duke Health, and Blue Cross Blue Shield of North Carolina.