Faces of Durham: André Leon Talley
Posted on June 4, 2021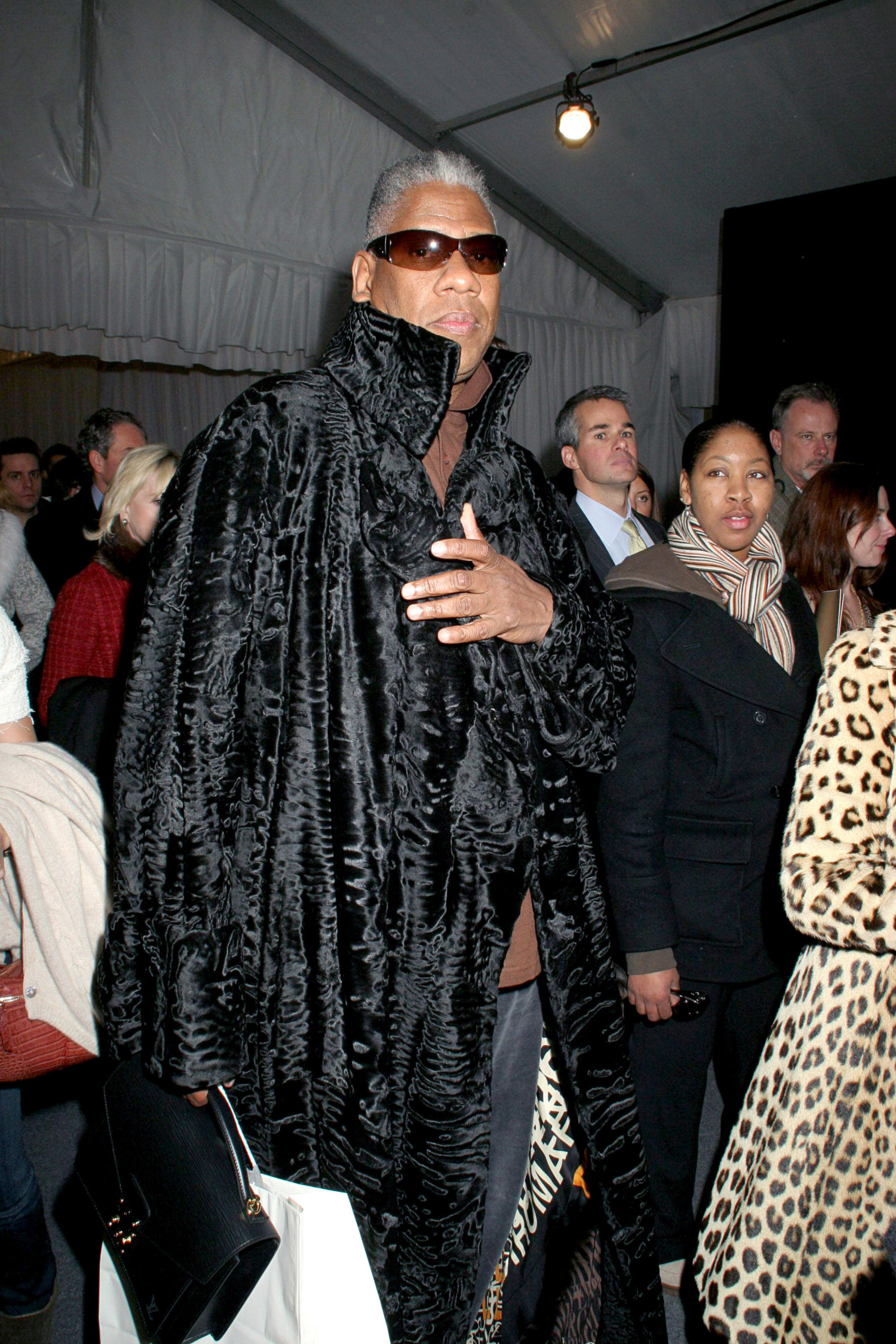 Faces of Durham features a selection of familiar and lesser-known faces from the Bull City's past and present. The exhibit highlights a broad range of contributions including industry and commerce, medicine, and human relations while mapping Durham's development from a railway stop to a booming tobacco town, and to today's revitalized hub of arts and innovation. Check out our blog as we introduce some of the faces from the exhibit.
André Leon Talley (b. 1948) is a Hillside High School and North Carolina Central University graduate and fashion journalist who was the creative director (1988-1995) and American editor-at-large of Vogue. Born in Washington, D.C., he was raised by his maternal grandmother, who worked as a cleaning lady at Duke University in Durham. Talley recalled that his grandmother gave him an "understanding of luxury," which later influenced his fashion editing career. Growing up in the era of Jim Crow, he developed a love for fashion at an early age following his discovery of Vogue Magazine at the age of nine or ten. "[Vogue] was my gateway to the world outside Durham," he reflected. "It was the world of literature, what was happening in the world of art, what was happening in the world of entertainment."1
After graduating from Hillside in 1966 and from NCCU with a Bachelor of Arts degree in French Literature in 1970, Talley received a scholarship to Brown University, where he earned a Master's degree in French Literature in 1972, writing a thesis about the influence of black women on the French poet Charles Baudelaire.2 Following his graduation from Brown, Talley worked at Andy Warhol's Factory, the Metropolitan Museum of Art, and The New York Times before beginning work at Vogue as their Fashion News Director from 1983-1987 and then as Creative Director from 1988-95. In this capacity, Talley advocated for the inclusion of more African American models in designers' shows. Over the course of his career with Vogue, Talley's byline also appeared in Vanity Fair, HG, Interview and Women's Wear Daily.3 Following his tenure as Creative Director, he worked as Vogue's editor-at-large, retiring in 2014. More recently, he taught classes remotely at the Parsons School of Design in Paris.
In May 2020, Talley published his memoir The Chiffon Trenches, which elaborates upon his fifty years of working in the fashion industry, providing an in-depth perspective on Talley's struggles and challenges against "racism, illicit rumors, and all the other challenges of this notoriously cutthroat industry," together with intimate stories of individuals to whom he has turned for inspiration (Diana Vreeland, Diane von Fürstenberg, and Lee Radziwill) and the influence of Talley's "Southern roots and ongoing faith, which have guided him since childhood."4
This blog-post was written by our Spring 2021 intern, UNC-Greensboro student, Nils Skudra.
2 "28 Days of Black at Brown: Day 25: Andre Leon Talley M.A. '72, Fashion Leader." https://brownbears.com/. Brown University Athletics. Published February 25, 2019. Accessed February 26, 2021. https://brownbears.com/news/2019/2/25/diversity-and-inclusion-28-days-of-black-at-brown-day-25-andre-leon-talley-m-a-72-fashion-leader.aspx.
3 "André Leon Talley | Penguin Random House." https://www.penguinrandomhouse.com/. Penguin Random House. Accessed March 1, 2021. https://www.penguinrandomhouse.com/authors/2213696/andre-leon-talley/.
4 "The Chiffon Trenches: A Memoir." https://www.penguinrandomhouse.com/. Penguin Random House. Accessed March 1, 2021. https://www.penguinrandomhouse.com/books/609773/the-chiffon-trenches-by-andre-leon-talley/.