Community, Kids, and Pioneers event recap
Posted on April 20, 2019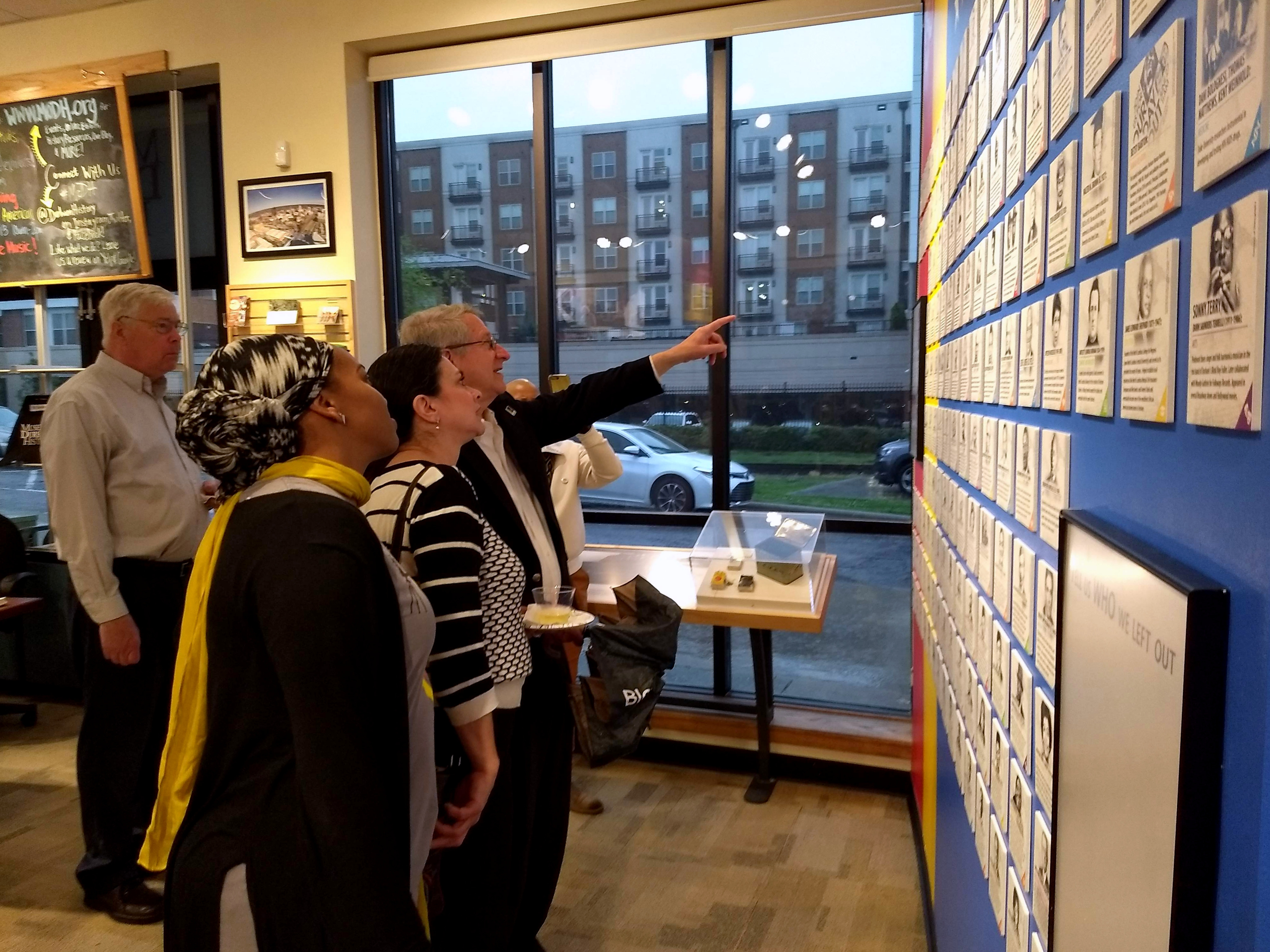 On Friday, April 12th the Museum helped kick-off the opening weekend for Durham 150 with our "Community, Kids, and Pioneers" event where we unveiled THREE new exhibits. Our new Kids Area was a huge hit with new Durham themed toys courtesy of the Melissa & Doug toy company. Students from Durham Academy developed and donated materials for a new concept: a green screen iPad photo booth for visitors of all ages to take a snapshot in front of historic scenes. Our popular Durham A-Z exhibit series re-emerged as an exhibit aimed at 7-10 year olds, starting with A is for Ann Atwater. Stop by with your little ones and tell us what you think!
The first exhibit of our community curated series, Made in Durham, made its debut. The exhibit examines the unique machinery behind some of the work of the family-owned Durham Brazing and Welding Works, which the Murray family had operated for 95 years. Some of the items fabricated by the machines can still be seen today, including the iconic Old Well at UNC Chapel Hill. Members of the Murray family attended the event and reminisced about memories and stories from the nearly century old shop.  Made in Durham will be on display through May 5th.
The Museum also unveiled 150 Faces of  Durham, an exhibit which reflects on the contributions of a diverse group of individuals, living and deceased, throughout Durham's history. Visitors are invited to participate in the exhibit experience by contributing names to the "Tell us who we left out" board. 150 Faces will run through September 8th.
150 Faces of Durham and the community curated exhibit series are made possible by the Mary Duke Biddle Foundation, the Jenny Semans Koortbojian Trust, the City of Durham, and Durham 150.
THANK YOU to our sponsors, board members, and volunteers who helped make all three exhibits possible. Special thanks to our event attendees who braved the weather for some family fun.