Events
Share Your Story at Library Fest (Main Library)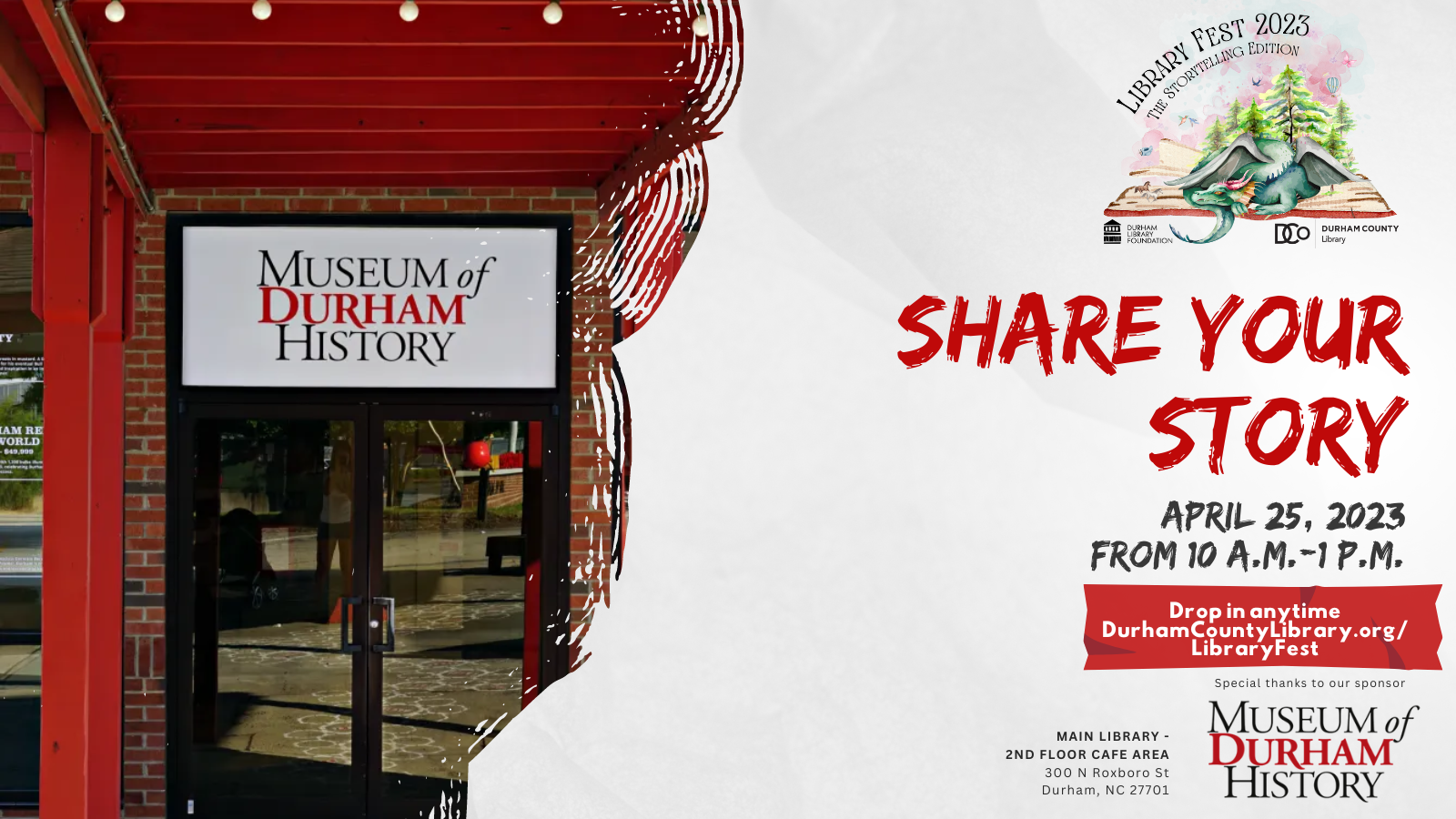 Share Your Story with the Museum of Durham History – Library Fest 2023
The Museum of Durham History is bringing its Share Your Story Kiosk to the Durham County Library  Library Fest. Everyone has a story to tell about Durham. The tabletop touch screen offers a choice of prompt questions and gives each participant about 90 seconds to record a video response. You'll find us on the 2nd Floor in Cafe area of the Main Library (300 N. Roxboro St.)

Questions to choose from include:
What would you want to tell someone new to town about Durham today?
How have you witnessed history in Durham? What memories stand out for you?
What is a place in Durham that is especially meaningful to you?
El Museo de Historia de Durham traerá su quiosco Comparte Tu Historia a Library Fest. Todo el mundo tiene una historia que contar sobre Durham. El quiosco de pantalla táctil de sobremesa ofrece una selección de preguntas y da a cada participante un breve tiempo para grabar una respuesta (unos 90 segundos).
Entre las preguntas a elegir están:
¿Qué le gustaría decirle a alguien nuevo en la ciudad sobre Durham hoy?
¿Cómo ha sido usted testigo de la historia de Durham? ¿Qué recuerdos resaltan para usted?
¿Qué lugar de Durham es especialmente significativo para usted?