A Creative Protest: MLK Comes to Durham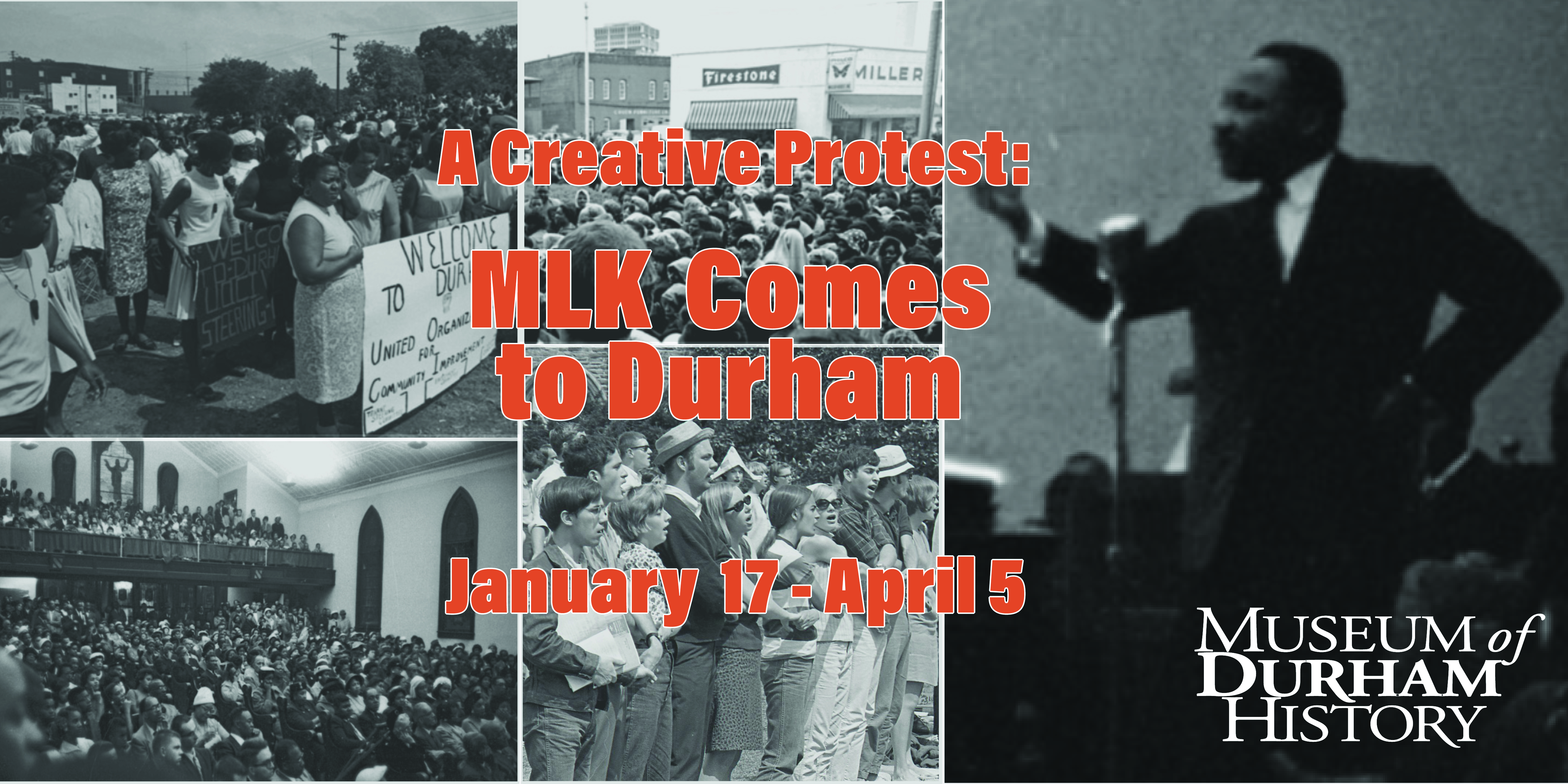 Join us on Friday January 17th from 6-8PM for the opening reception of our "A Creative Protest: MLK Comes to Durham" exhibit. This exhibit will chronicle the civil rights leader's connection to Durham.
Dr. King made several visits to Durham between 1956 and 1964 and gave six speeches, including his "Creative Protest" address at White Rock Baptist Church in 1960. The exhibit will feature stories from local residents about Durham during the Civil Rights Era, their relationships with Dr. King, and reactions to his assassination.
Remarks will be provided by North Carolina State Senator Floyd McKissick, Jr. and Durham Public Historian Eddie Davis. Light refreshments will be served.