Black History Month
"John Harvey Wheeler, Black Banking, and the Economic Struggle for Civil Rights" Book Talk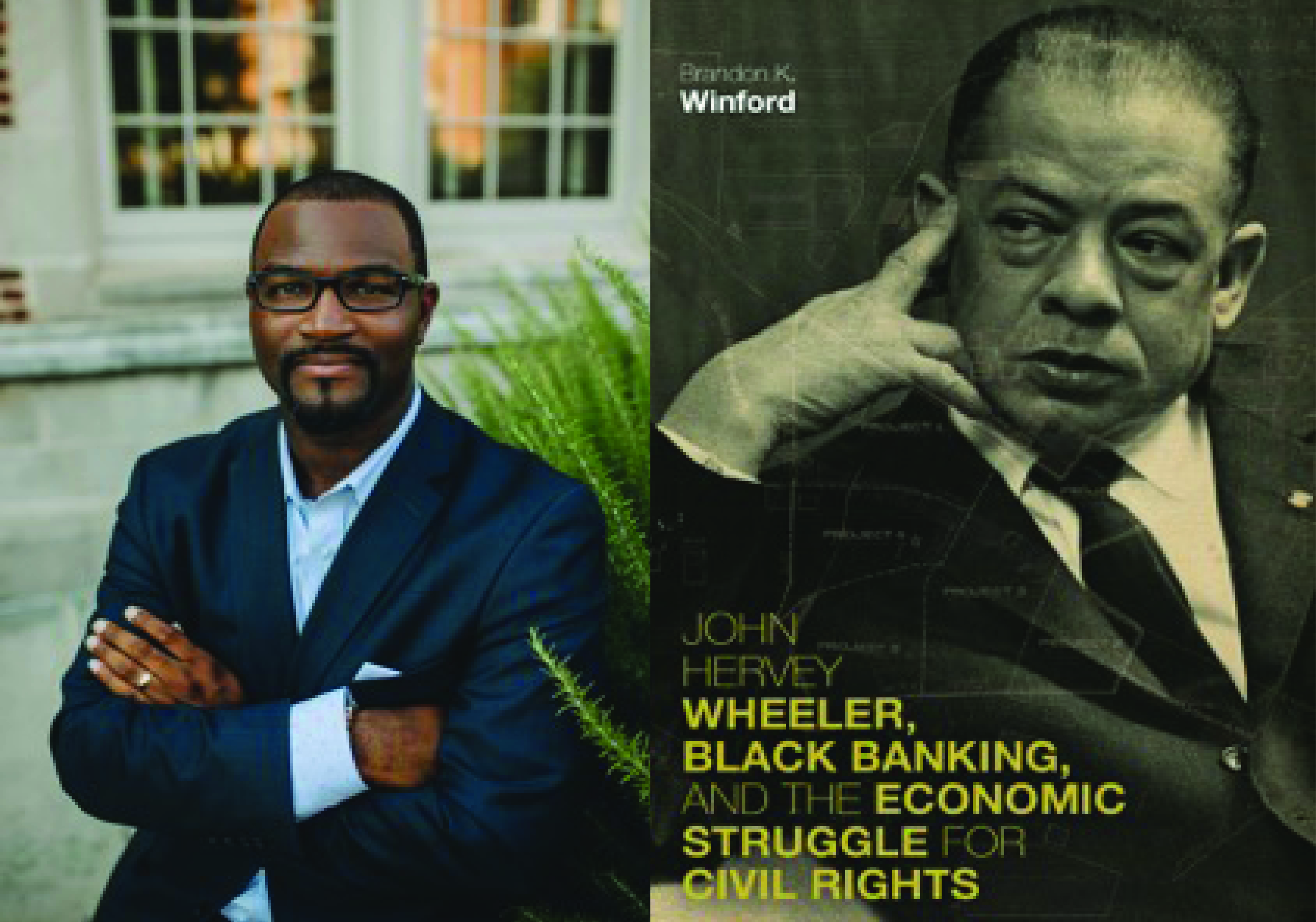 Join us at the Museum of Durham History on Friday February 7th from 6-8PM for a conversation with Dr. Brandon K. Winford about his recently published book, John Hervey Wheeler, Black Banking, and the Economic Struggle for Civil Rights. Attendees will also have an opportunity to have copies of the book signed.
John Hervey Wheeler, Black Banking, and the Economic Struggle for Civil Rights (Lexington: University Press of Kentucky, 2020) combines black business and civil rights history to explain how economic concerns shaped the goals and objectives of the black freedom struggle. Winford focuses on the black business activism of banker and civil rights lawyer John Hervey Wheeler (1908-1978). Wheeler graduated from Morehouse College in 1929, and then moved to Durham, North Carolina where he landed a job as a bank teller with the Mechanics and Farmers Bank (M&F Bank), one of the nation's largest black-owned banks. In 1952, he became president of M&F Bank, a sister institution to the North Carolina Mutual Life Insurance Company (N.C. Mutual). Between the 1950s and 1960s, Wheeler was the Tar Heel State's most influential black power broker and among the top civil rights figures in the South. Winford's new book examines one of the leading black businesspeople in the United States in one of the country's most well known "Black Wall Streets."
Brandon K. Winford is an assistant professor of history at the University of Tennessee, Knoxville. He is a historian of late nineteenth and twentieth century United States and African American history with areas of specialization in civil rights and black business history. Winford is from Mooresville, North Carolina and received his B.A. and M.A. in history from North Carolina Central University in Durham, North Carolina, as well as his Ph.D. in history from the University of North Carolina at Chapel Hill.
With support from: