Durham A-Z
Hayti at the Hub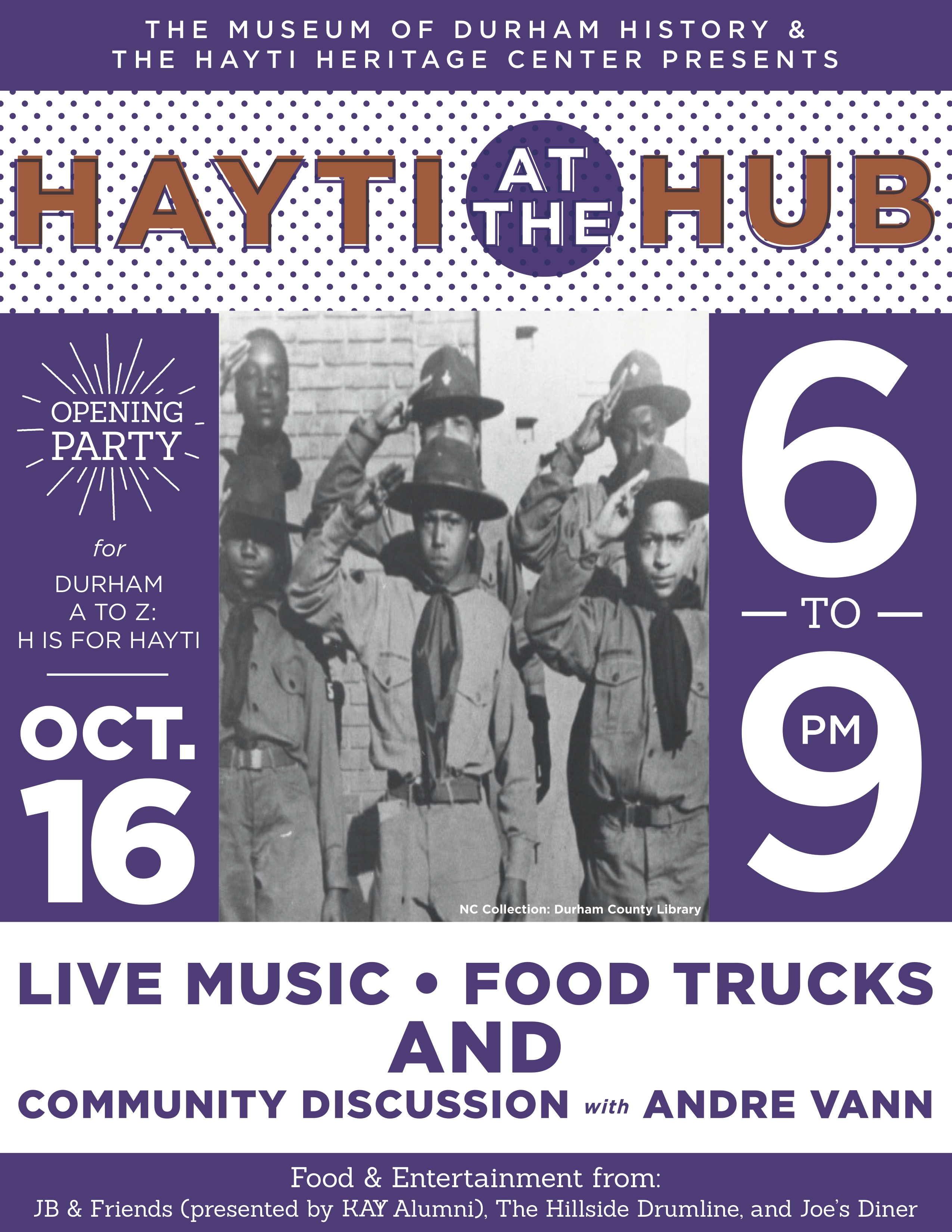 Stop by the Durham History Hub at 500 W. Main St. to see the latest exhibit in the Durham A-Z series: H is for Hayti. Enjoy food truck refreshments from Joe's Diner, hear live music by JB & Friends and the Hillside Drumline, and join a community discussion led by Andre Vann of the James E. Shepard Memorial Library at NCCU.
The exhibit focuses on the history of the Hayti neighborhood, including its vibrant businesses, schools, cultural activities, social institutions and churches. The exhibit also discusses the loss of many of Hayti's businesses and homes in the late 1950s to urban renewal and the Durham freeway as well as how current residents preserve and carry forward Hayti's legacy.
The event and exhibit are a collaboration between the Museum the Hayti Heritage Center.