Durham: A Self-Portrait 150 on WUNC-TV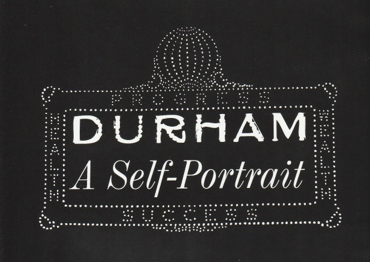 Last fall the Museum joined with filmmaker Steve Channing in  presenting the historical documentary, 
Durham: A Self-Portrait 150
 to cap the city's 150th anniversary.  The film tells the story of early Durham, noting the influence of tobacco, textiles and Black Wall Street as well as the civil rights struggle, epitomized in the 1944  "secret game" between basketball teams from Duke and NCCU.
In recent decades, however, Durham has changed dramatically. Instead of a deserted downtown, we see high-rise 
development and lively nightlife. Established neighborhoods have become hot real estate. We have tremendous growth, but we're now contending with problems like gentrification, and inequities have deepened. 
This film is a modern snapshot of what our city is like, albeit pre-pandemic, and showcases 
a number of diverse, passionate voices talking about the challenges Durham
 faces 
and
 the potential. 
Tune in to WUNC-TV on Thursday, November 5 at 10pm, for the statewide broadcast of this one-hour documentary on Durham's history.