History Groves
- Larry Stogner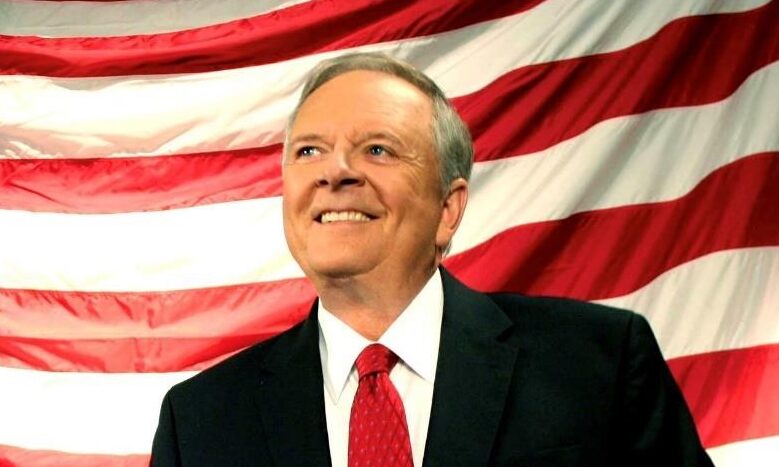 A native of North Carolina, Larry Stogner graduated from UNC and proudly served in the United States Air Force.  Thereafter, he began his life's calling as a journalist telling the stories of the people and events that would shape our history.  For almost 40 years, Larry served our community while interviewing presidents and international leaders.  He spent his television news career covering catastrophes and celebrations.  He traveled to war zones, national political conventions, and sporting events, but the stories Larry loved to tell the most honored the United State Military. 
He was renowned for his legendary writing, rich voice, and objective delivery.  He passionately told his stories so that every viewer could share in the experiences.  This trusted voice in local news was honored with an Emmy nomination, the UNC Journalism Hall of Fame, the NC Association of Broadcasters Hall of Fame, and the highest civilian governor's award – The Order of the Long Leaf Pine. Larry enjoyed his church, family, golf and his dogs, Beauty and Beast.  He and his dogs came to Sandy Creek Park every morning for over a decade where they walked the trails and had coffee with friends under the picnic shelter.
In January 2015, Larry shared his diagnosis of ALS/Lou Gehrig's Disease on the air.  His slowing speech made retirement a necessity.  He hoped that sharing his journey publicly would make a difference in the awareness of and the fight against this terrible disease.  He lost his battle October 4, 2016. If Larry were here today, he would be honored that you stopped to visit, and he would tell you in his signature parting words: "Thank you for the company!" The family of Larry Stogner wishes to express our deepest gratitude to all who have made this tribute possible.  We know that Larry would be deeply honored.   
 Click the Map for directions to Sandy Creek Park