We're part of the 2016 Indy Week Give Guide!
Posted on December 20, 2016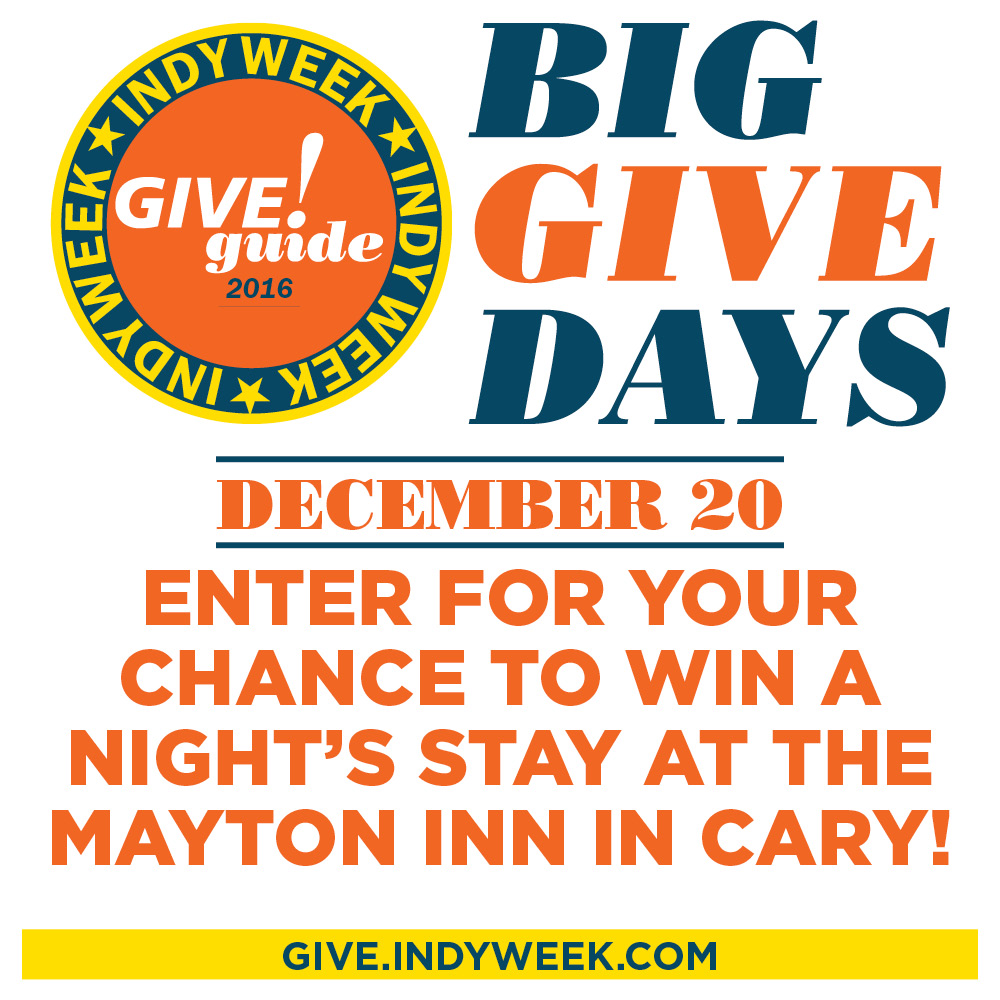 The Museum of Durham History is excited to be included in this year's Indy Week Give Guide! Supporting the MoDH via the Give Guide! is a fun and easy way to show your Durham pride this holiday season…plus, you can win some cool prizes:
$100 or more & receive a free Durham shot glass from Dolly's Vintage at 213 W. Main and 15% off your next purchase—there's nowhere better to find unique, one-of-a-kind clothing, jewelry, & gifts.
The first 10 donors to give $200 or more will receive a t-shirt designed by Runaway Clothes, Durham's premiere streetwear brand, plus a DURM sticker signed Mayor Bill Bell!
Oh, bonus: Give today (Dec. 20) and you'll be automatically entered to win a chance to win a night's stay at Mayton Inn Boutique Luxury Hotel.
When you support the Museum you help tell stories that promote an understanding of the Durham community and the diverse perspectives on its history. These stories range from Durham's role in jazz, LGBTQ+ community, and baseball cards, to historic neighborhoods like Hayti and Hope Valley.
Your gift also helps put on our exciting programs and events, which are always safe, friendly, and FREE. Take a look at what we have in store for 2017 and join us!