Volunteer Spotlight: Megan Taylor
Posted on February 23, 2023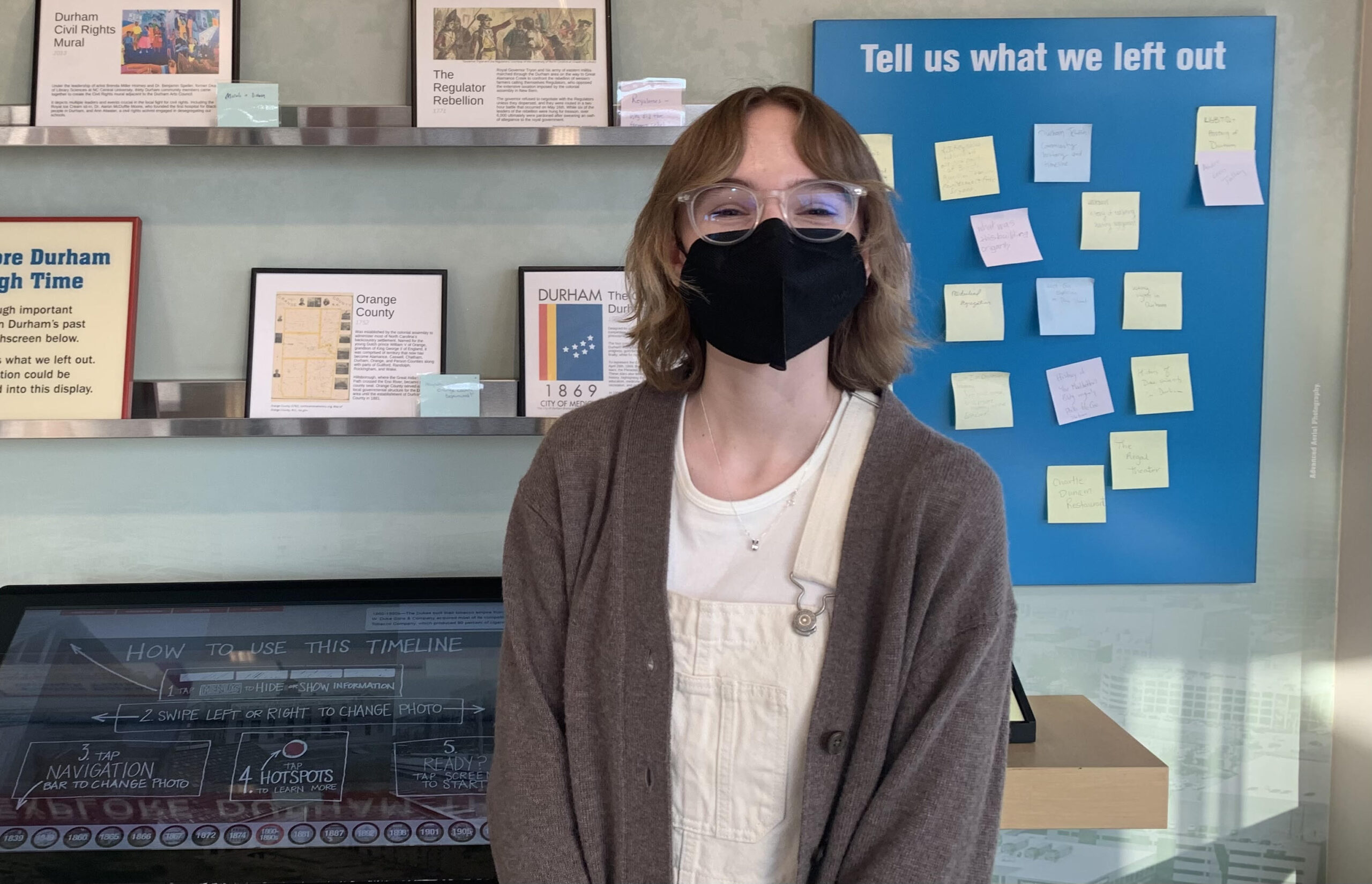 Hello! My name is Megan Taylor, and I am currently a first-year at North Carolina State University, studying sociology and history. I often spend my time reading, journaling, and playing board games with friends, as well as volunteering here at the Museum of Durham History!
---
How has helping at the Museum enhanced skills in your everyday life?
I've always been interested in learning more about local history, so my time as a volunteer at the museum has definitely improved my knowledge of the area I am living in, and given me the skills to reach out to the community to share Durham's interesting history and rich cultural life. By building bonds with fellow volunteers, working as a volunteer has given me an outlet to share my love of history whilst becoming more involved in a welcoming community.
---
What special projects have you gotten involved with at MoDH?
Recently, I have been working with another volunteer, Tom, to revitalize the Museum's Tell Us What We Left Out suggestion board. We've researched and created several different displays of specific events in Durham's history that members of the community want to be further represented as we tell the story of Bull City.
---
What is your favorite part about Durham?
I love visiting Sarah P. Duke Gardens at Duke University, especially when the weather is warmer. I also like to frequent local coffee shops and cafes, and a recent favorite of mine is Cloche Coffee! They have many great espresso and tea options served in a cozy little shop with tons of cute potted plants.
---
---
---
Looking for a great way to get involved with your local community? Sign up to join Megan and the rest of our phenomenal volunteers today! Reach out to manager@modh.org to get started.