Volunteer Appreciation Night at the Durham Bulls!
Posted on May 16, 2022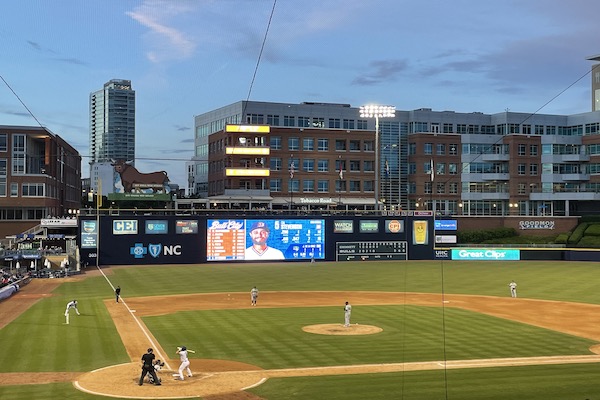 On Friday, May 13th, the Museum treated its volunteers to a night-out at the Durham Bulls! It was a fun-filled night of fireworks, Pie Pushers pizza, and a Bulls win 6-3 over the Gwinnett Stripers. Below are some great pictures of all the great people who help to make our work at the Museum possible.
The Museum of Durham History and the events we host would not be possible without all of the generous time given to us by our volunteer forces. The Museum has been working hard to revive our numbers in the wake of the pandemic, and we appreciate every volunteer that is with us, whether they have been here for years or just a few months. Wanting to get involved here at the Museum? This link has plenty of information on how to sign up to volunteer.