Thanks for Having Us, Wool E. Bull!
Posted on April 17, 2023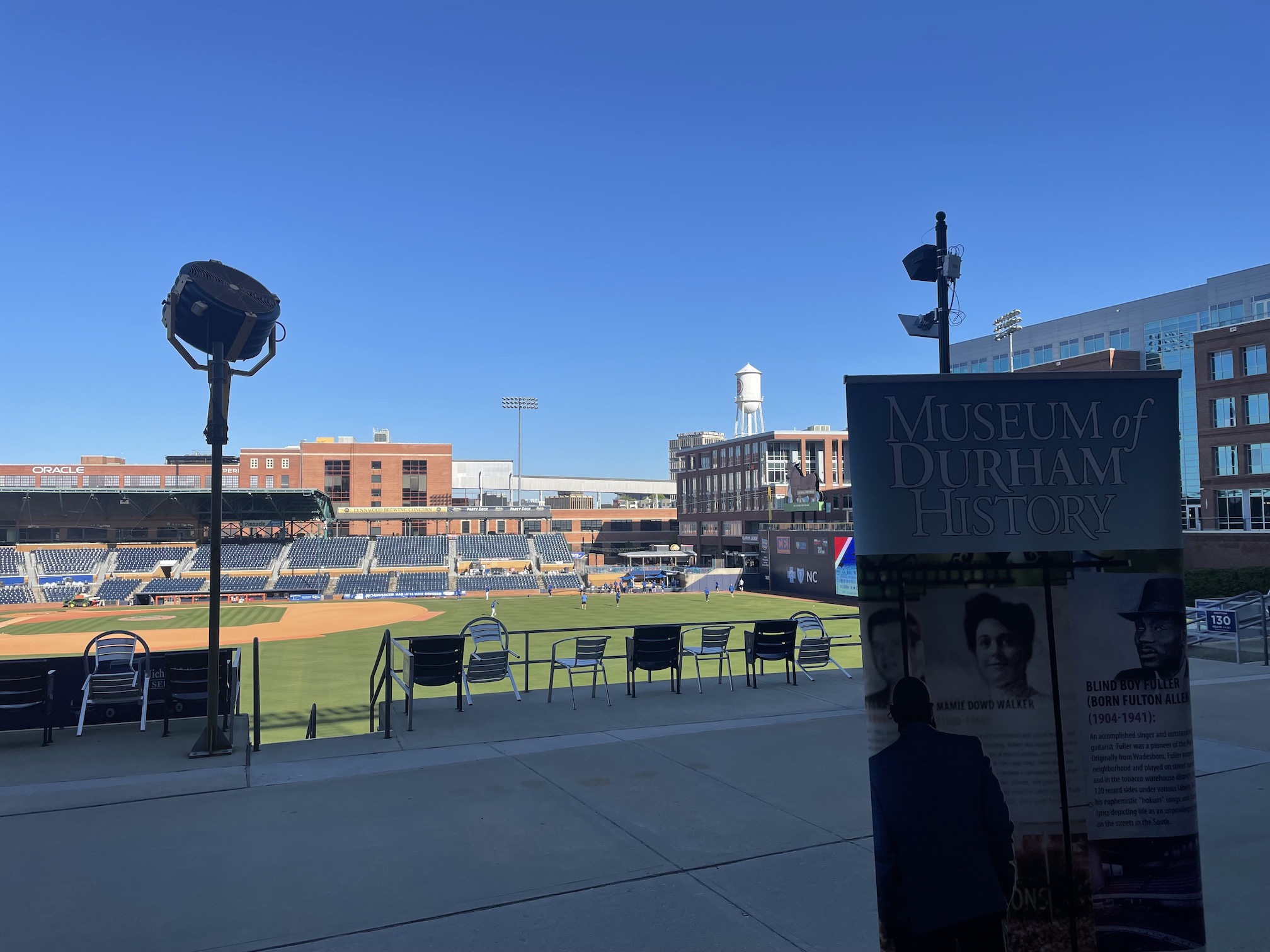 The Museum of Durham History was invited to attend the Durham Bulls Education Day on April 11th, as they played against the Lehigh Valley IronPigs. While the Bulls might have lost that day, it was a great way to interface with elementary, middle, and high school students! We engaged with students & teachers giving out plenty of information for our Fall 2023 exhibit, Stranger Times, and how to get involved via the Student Story Submission request, the deadline of which is April 28th.
Catch us at the next Education Day on April 25th as the Bulls play the Memphis Redbirds, where will be continuing to pass out Stranger Times info!