THANK YOU Volunteers!
Posted on May 9, 2018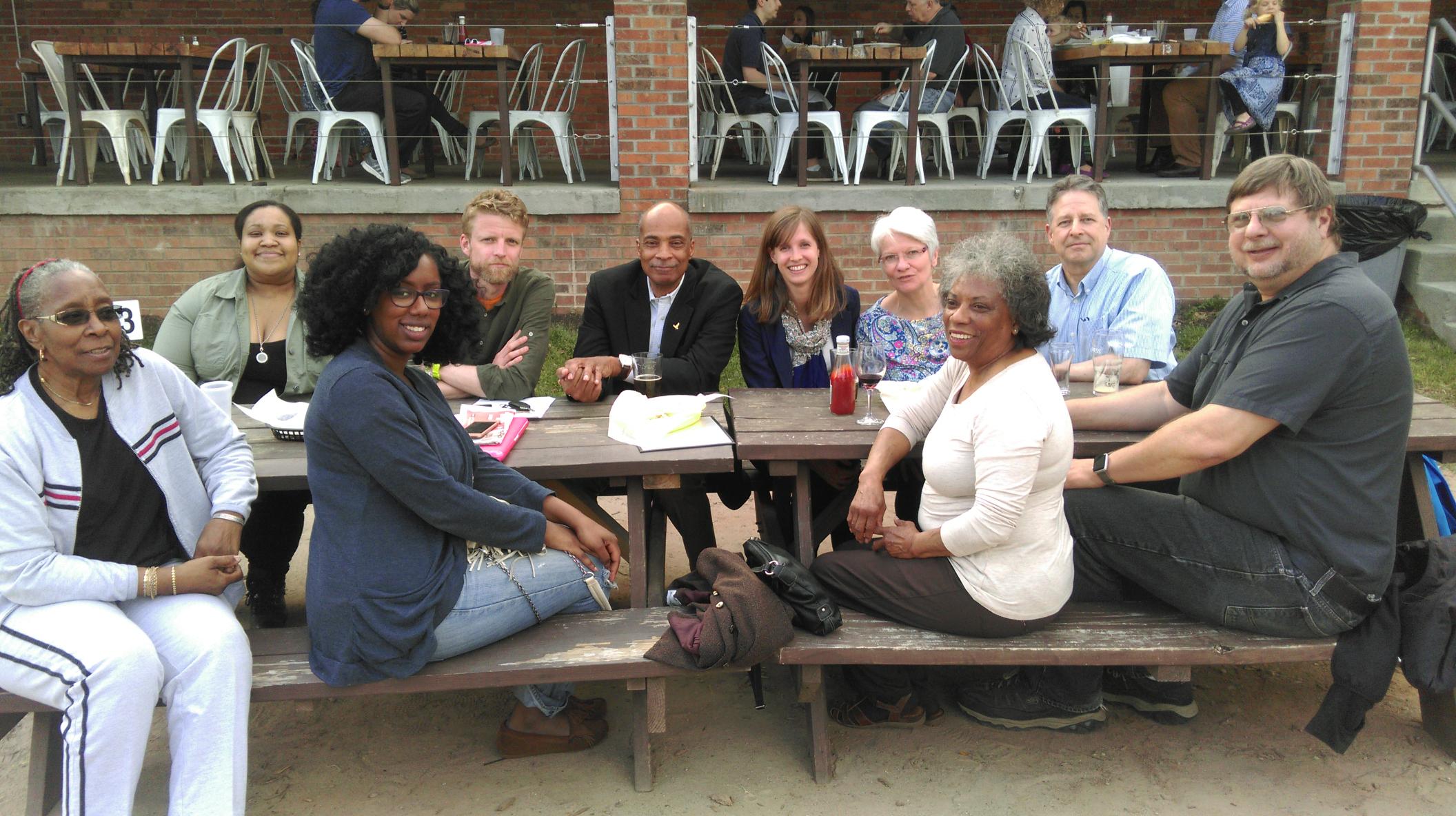 Did you know that the Museum of Durham History is primarily staffed by volunteers? It's true, and we couldn't do it without them! This group is made up of dedicated community members (even some from Raleigh and Chapel Hill!) who have a passion for serving the public and sharing Durham's history. From exhibits and events to History Groves and oral histories, the Museum's volunteers are the reason for five years of success. So, THANK YOU volunteers!
In honor of National Volunteer Appreciation Week, the Museum recognized our team's hard work with baked goods, gifts, and a celebration at Bull McCabe's. Members of our board of directors were also in attendance of the gathering to recognize the volunteers and their work. We even had a caricature artist on hand for some unique souvenirs!
Interested in getting involved and giving back to the community? Check out our volunteer page to learn more!