Refugees Highlighted in Student Exhibit
Posted on November 17, 2015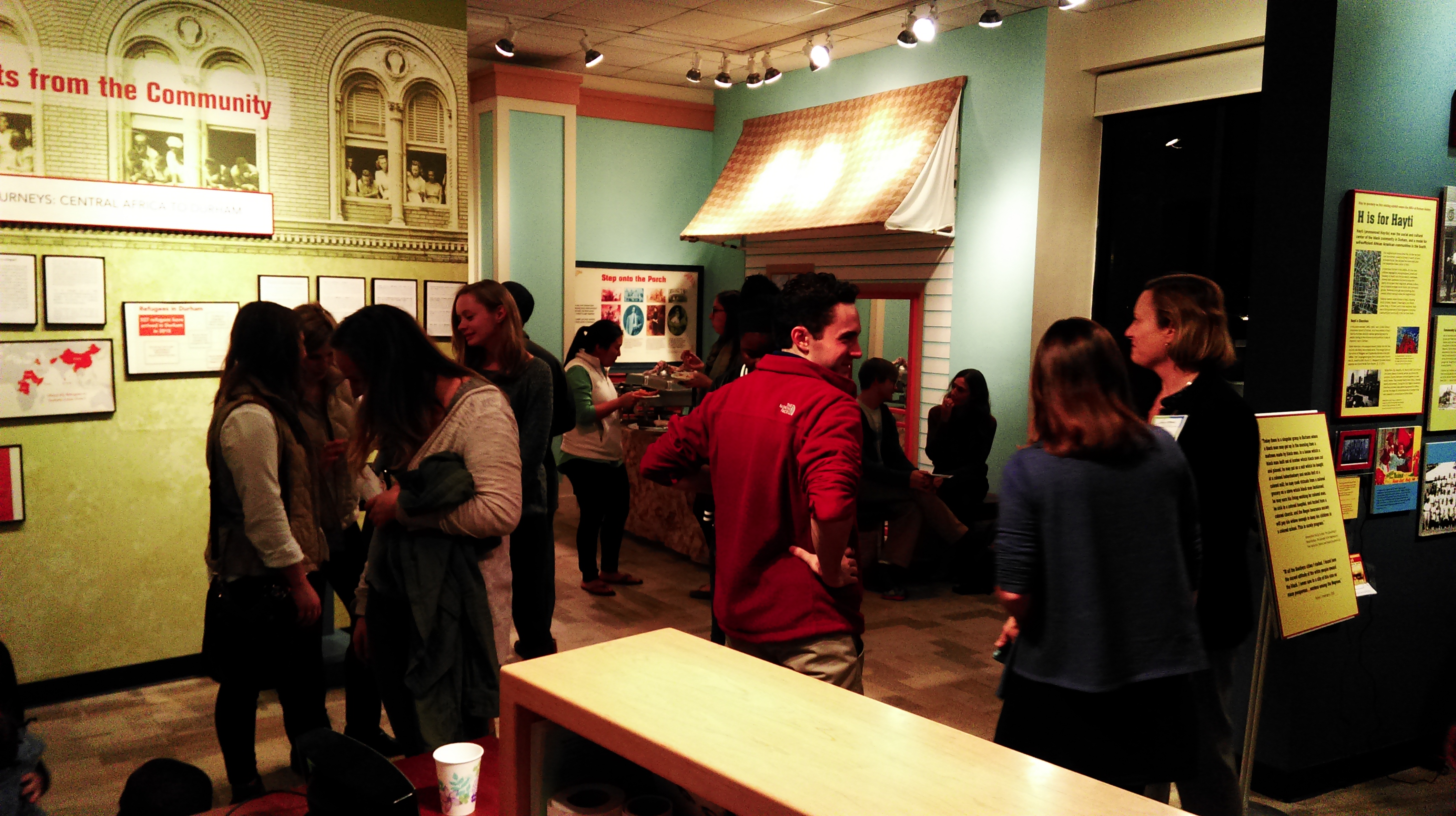 On November 13-15,  a class of "citizen curators" from Duke University held a pop-up exhibit in our Our Bull City exhibit space. Their exhibit, Resettlement Journeys: Central Africa to Durham,was created as part of a Service Learning course called "Issues in Global Displacement: Voix Francophones." The students did a commendable job telling the stories of refugees and their relocation to North Carolina. Instructor Deb Reisinger led an impressive and knowledgeable class as they volunteered all weekend, acting as docents for the exhibit. The event opening took on a somber air as word began trickling in of the attacks in Paris. After the exhibit, student & curator Tahvi Frank had this to say:
"Curating the exhibit on refugee resettlement in Durham afforded a wonderful space to connect with members of the community and to provide the perspective of refugees in Durham. Our class enjoyed researching the resettlement process, interviewing our partners, and telling the story of the journey to Durham.
While at the exhibit, I had the opportunity to talk with a group of elementary school students about our work with refugees in Durham. It was delightful to have the chance to share our stories about our partnerships and what we have learned about the experience of resettling.
Although the opening event was filled with a celebratory atmosphere, the timing of the event sadly coincided with the terrorist attacks on Paris. Our exhibit provided the opportunity to shine light on the productive, important contributions of refugees to the Durham community, in contrast to the fear provoked by the attacks."
Have a story you think needs to be told? Become a citizen curator and tell it. We are currently accepting proposals for Our Bull City. Drop us a line.